Dave Coulier Plays "Cut It Out" With '90s Faves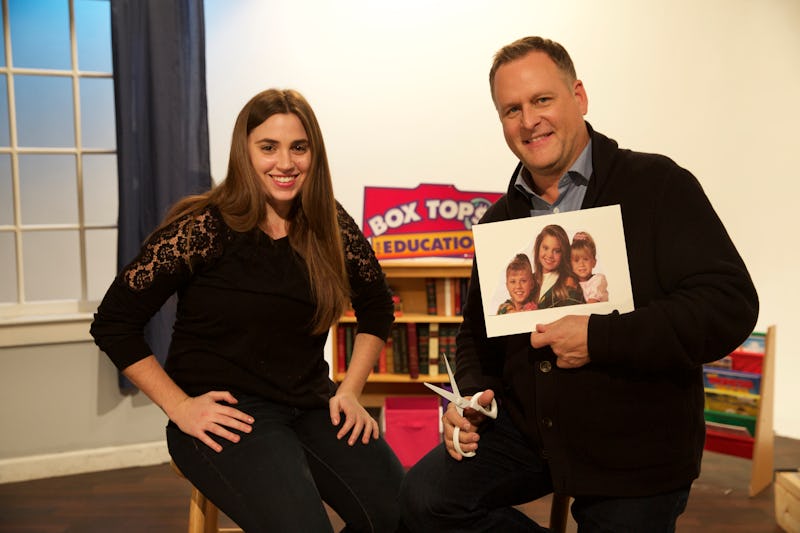 Bustle
As much as '90s kids love to celebrate nostalgia, there are plenty of things from our collective past that, in retrospect, were kind of odd. The Netflix Full House spinoff, Fuller House, does a good job of combining these feelings by both remembering and poking fun at the '90s. In a Facebook Live video with Bustle, Full House star Dave Coulier played "Cut It Out," which made him choose between different '90s items and trends. Yes, we turned Joey Gladstone's catch phrase into an elimination game, and it got a little more emotional than you may expect.
In addition to getting ready for Fuller House Season 3, Coulier is currently promoting Box Tops for Education, which may be as tied to your childhood as Full House, but is still an active campaign from General Mills to support schools. Ironically, despite Coulier's catchphrase, you no longer have to cut box tops out. Though you can still do it the old fashioned way if you want, affiliated products also come with a code that you can enter online to support your school of choice. Right now, they are running a million box tops sweepstakes, which is the reason why you may have noticed Coulier's face on Cheerios boxes lately.
Coulier showed off one of the boxes in his video with Bustle, before starting the game. To play Cut It Out, Bustle's TV Editor Samantha Rullo gave Coulier retro items in groups of three, including fads, toys, and Fuller House cast members. Using a pair of scissors, he had to choose one to cut out. Some were easy, some were random guesses, and others required a bit of rationalization. Head to Facebook to see what he chose in the video.
Among the items Coulier chose to cut out were scrunchies, Gilmore Girls character Jess Mariano (sob), "you got it dude," Boy Meets World, Bob Saget's bad hair, and more. Coulier also revealed that Fuller House Season 3 will have 18 episodes, so that means plenty of more chances to see Joey deliver that iconic catchphrase when the series returns to Netflix.