How Watergate Resembles Trump's Russia Problem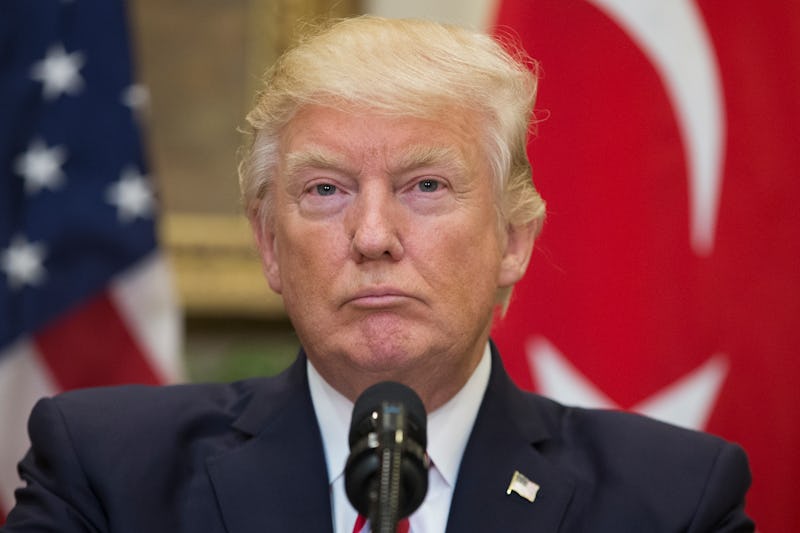 Pool/Getty Images News/Getty Images
Constitutional crises don't come along regularly. Arguably, the last time the United States government found itself in such a pickle was some 45 years ago when Republican operatives attempted breaking into the Democrats National Committee offices at the Watergate office complex. They were caught red-handed with bugging equipment and were later linked to the Nixon re-election campaign. That set off a chain of events that ended with President Nixon resigning instead of facing impeachment charges. Now, it seems we're back to a similar time in history: There are at least eight ways the Trump-Russia investigation resembles Watergate.
Before getting to the similarities, you should note that there is at least one big difference between then and now: Nixon had Democrats in Congress to deal with, and that's what ultimately scared him into resigning. Trump of course faces Dems too, but they are in the minority. There's only so much leverage they have when Republicans hold a majority in both houses and on all the committees that would look into this sort of charge.
The other big difference is the lack of a special prosecutor. Nixon's own attorney general appointed the Watergate special prosecutor the year after the election. Thus far it doesn't seem that the Deputy Attorney General Rod Rosenstein feels that one is necessary. Maybe this list will help him change his mind.