The Human Rights Campaign Says Schools Need More Diverse Books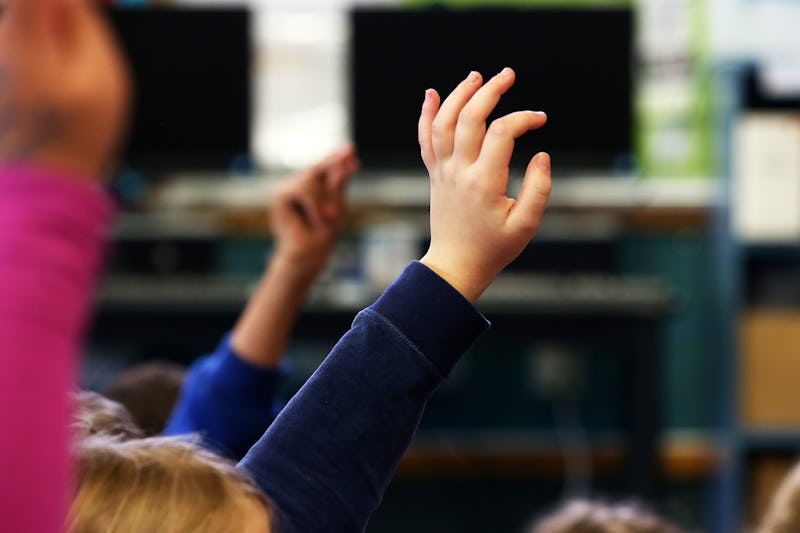 Fiona Goodall/Getty Images News/Getty Images
What goes into turning a school into an open and affirming environment for children of all backgrounds, genders, and sexualities? According to the Human Rights Campaign (HRC), welcoming schools need diverse books in order to serve children's needs.
The focus on welcoming schools comes at a time when bullying awareness campaigns and inclusivity have become major topics of conversation for public schools. The HRC describes Welcoming Schools as:
the nation's premier professional development program dedicated to creating respectful and supportive elementary schools by embracing family diversity, creating LGBTQ- and gender-inclusive schools, preventing bias-based bullying, and supporting transgender and non-binary students.
Diverse books and images are part of the HRC's "Four Vital Elements Needed to Create a Welcoming School." The other components are inclusive language, active combating of "mean words and actions," and "setting a positive, inclusive tone for all."
The HRC's "Checklist for a Welcoming and Inclusive School Environment" tasks school professionals with making sure that their libraries have books that reflect students' families and lives, and those of people elsewhere, including foster and adoptive parents, LGBTQ parents, blended families, households headed by a family member who is not a mother or father, and families with members of different or multiple races and ethnicities. Most importantly, the checklist reminds instructors that it isn't enough for books to simply feature non-white or LGBTQ characters, but that they should include "diverse, positive role models" as well.
Additionally, the HRC says that school displays should "show diverse family structures, people of different races, gender expressions, ethnicities and abilities" and "encourage respect for all people."