Wells & Danielle M. Are Dating After 'BiP,' If This Clue Means Anything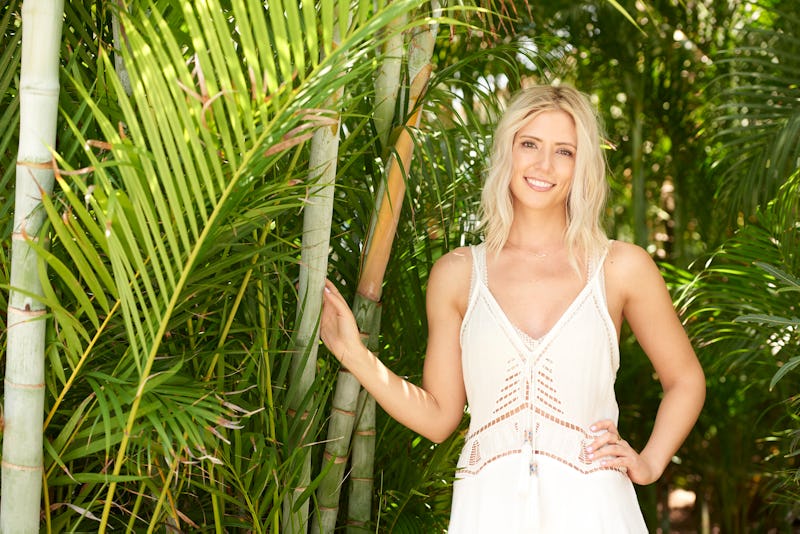 ABC/ Bob D'Amico
When Danielle Maltby appeared on Nick Viall's season of The Bachelor, she mentioned that she was friends with Wells Adams and that they both lived in Nashville. He was super supportive of her journey looking for love with Nick and posted about her on his Instagram during Nick's season. Then, they both ended up on Season 4 of Bachelor in Paradise, with her as a contestant and him replacing Jorge as the bartender. After talking her up to the other cast members, Wells eventually jumped out of the friend zone and planted a major kiss on her while she was unexpectedly leaving the show to go do charity work in Africa. Now, everyone is looking for clues that Wells and Danielle M. are dating after Bachelor in Paradise and a major one has been posted by one of their friends.
Wells and Danielle have always posted photos with each other on Instagram and tweet back and forth because they've always been friends. But after that steamy goodbye kiss, it's hard not to do a double take when scrolling through their social media pages. Are these cute best friend photos or adorable boyfriend and girlfriend ones? It can be pretty tough to decipher.
As of now, there isn't any definitive evidence on either of their own social media accounts to confirm that the kiss was more than just a one time thing, but there is actually a very good sign out there for anyone who is shipping Wanielle, Dells, or whatever their combined couple name is.
Fellow Nashville resident and BiP success story Carly Waddell posted a photo with her husband, Evan Bass, this season's main pair Taylor Nolan and Derek Peth, and Wells and Danielle. So are these two joining the other official BiP couples? That would make a lot of sense because Carly captioned the photo, "We love love!!! Here's to hoping it works out for everyone like it did for us!!!"
Wells was a groomsman in Carly and Evan's wedding, so obviously he's close with them. And if Carly is grouping Wells and Danielle in with other BiP romances, then they have to be together, right? Well, at least hopefully it is. We probably won't know for sure until BiP ends.
It would be pretty funny if Danielle got into the Bachelor franchise because of her friendship with Wells only to end up dating him after kissing on BiP. It would be a pretty great love story. Now, fans just need to wait around for an official confirmation from the potential love birds themselves. A tweet with some heart emojis. A sentimental Instagram caption. Anything would suffice and anytime would be great... Preferably soon, though.