The Reason Why Danielle M. Left 'BiP' Makes So Much Sense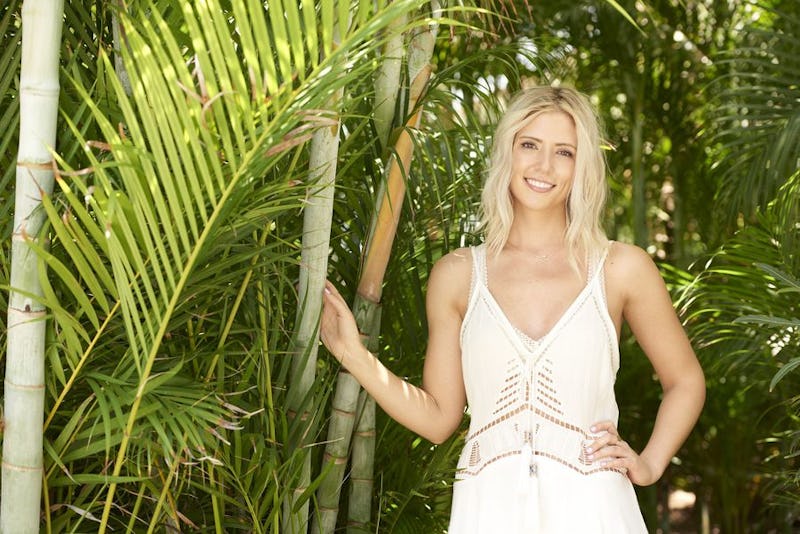 Bob D'Amico/ABC
As fun as it seems to be a part of the Bachelor in Paradise cast, it's not always the relaxing beach vacation it looks like on TV... and sometimes, that leads to people leaving before the rose ceremony rolls around. Unfortunately, on Tuesday night's episode, Danielle M. decided to make her exit after not making a connection with any of the men in Paradise. So why did Danielle M. leave Bachelor in Paradise? As it turns out, not only was she struggling in the love department, but she also got a way better offer she just couldn't pass up.
At first, it seemed like there could be something between her and Wells, since they had all that history. But that wasn't enough to keep her there, and Danielle seemed to realize that her priorities were somewhere else. She had the opportunity to work as a nurse in Africa for a few weeks, and even though she's already back, it seems like she had an amazing time.
According to Danielle's Instagram, she worked with an organization called the Lwala Community Alliance. She took her pediatric skills to a hospital in Kenya, where she helped care for children there. Right before she left this cool job, she shared this photo:
Her caption said:
I couldn't be more grateful to the Lwala Community and the neighboring villages for welcoming me so warmly. You all have made a permanent place in my heart. If it's possible, you've made it expand at least 5 sizes. The sadness I feel in leaving today is comforted by the love you have shown me and the faith I have in the work and growth the @lwalacommunity is bringing to Kenya. I am proud to stand next to you and will continue to work to aid you however I can. I look forward to seeing you all again.
If you're going to leave Paradise, it might as well be to save some tiny humans, right? Danielle may not have found love this summer the way that she hoped, but she definitely changed the lives of some very deserving kids.