Wells Was Supposed To Take On This 'Paradise' Role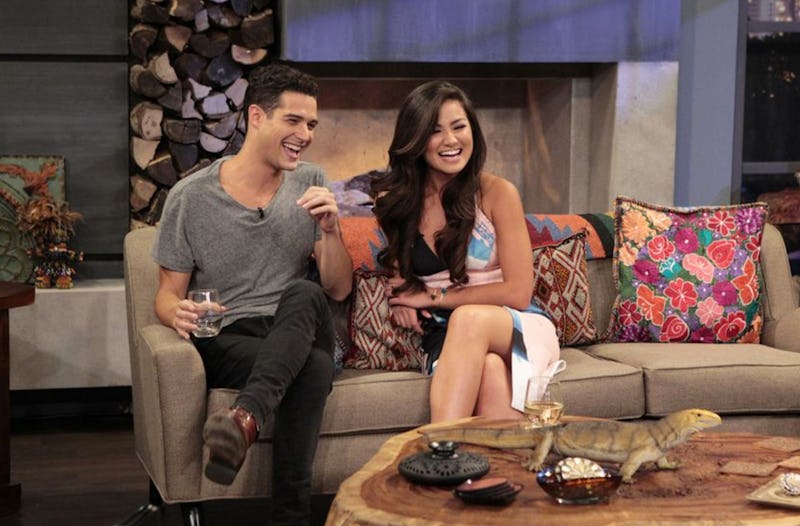 Rick Rowell/ABC
In the wake of the disturbing Bachelor in Paradise allegations, filming on Season 4 has been suspended. And now that it looks like the show may not go on, a twist about Season 4 has surfaced: According to multiple reports, The Bachelorette contestant Wells Adams was supposed to be the BiP bartender. Just as Ashely Iaconetti revealed to Us Weekly back in January, Moreno has moved on from Paradise after all. And this week, fans learned that the radio DJ from JoJo Fletcher's season was slated to fill the role vacated by the beloved fixture of the series.
On the latest episode of The Ringer's Bachelorette Party podcast, Reality Steve told host Juliet Litman that Adams would be taking over Jorge Moreno's post behind the BiP bar. Reality Steve said,
"The whole idea behind Jorge the bartender was, he was the bartender on the first day of filming, and then they brought in a former contestant who was this season's bartender who was eventually going to start, he was going to be the person handing out drinks and giving advice, but he'd eventually go on dates."
Pulling double duty, eh? Litman asked Reality Steve to spill the name, and Reality Steve did not disappoint: "It's Wells." Now, if Adams went on dates with the other contestants, would that mean he was eligible for elimination, too? Or would the bartender have immunity at rose ceremonies? What would the bartender/contestant role entail, exactly? Whatever the case would've been, it would've been an interesting wrench to toss into the mix.
On Tuesday, E! News echoed Reality Steve's scoop. The celebrity news site has learned from "multiple sources" that Adams was indeed booked to tend bar in Sayulita after Moreno said his goodbyes. Per one of E! News' sources, an "'emotional' sendoff was filmed for Jorge, with the bartender 'retiring' from serving on the show after leaving Playa Escondida, the resort where the show is filmed, to start his own company, Nayarit Uncovered." E! News' sources pointed out that Adams arrived after the incident occurred, and though Moreno did serve drinks until he left, "cast members were free to serve themselves."
Here is Adams' response to the BiP allegations:
I don't want to speculate on what did or didn't transpire on the BiP set, but I will say this: This situation is as complicated as it is upsetting. As much as I want to say, "I'm so mad I won't get to see Wells be the next BiP bartender," I realize that's, like, the last thing any of us should be fretting over. There is clearly a much bigger, much more serious issue at hand.