This Pioneer Is Getting Millennials To The Polls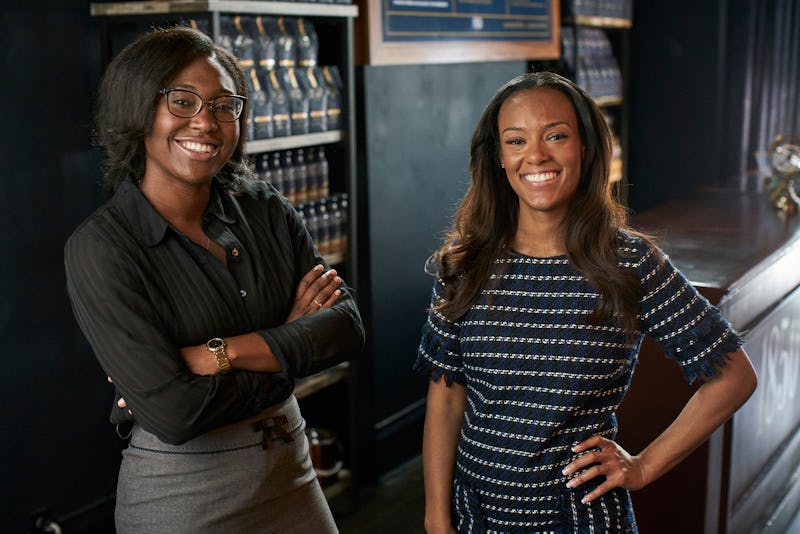 Open any social media site as of late, and you're likely to find an influencer using their platform to drive political engagement. Even celebrities previously reluctant to engage with politics are now using their social media presence to promote voter registration deadlines, to share political articles, and even to endorse specific candidates. Why? Because the common perception among beltway pundits is that Millennials do not vote. In fact, some pundits attribute the 2016 election results to apathetic Millennials who sat out Election Day (even though Gen X voters and younger actually constituted the majority of voters!).
The 2016 election aside, most observers agree that Millennials will be the driving force behind national politics from 2018 forward, and that Millennial engagement will largely be driven through social media and digital outreach.
Wen-Kuni Ceant understands the revolutionary potential of Millennial voters — especially when armed with data — but she also understands why some have been disengaged in previous elections. "Although our forefathers fought for us to have the right to vote, it is difficult not to feel a general sense of disgust and apprehension about an entire system that seems adamant about excluding Millennials," says Ceant — adding that Millennials of color are particularly skeptical.
In fact, Millennials are highly politically engaged — sharing opinions on social media being one prominent example — but research has shown that voting is simply not a preferred method of political engagement among youth.
That's why Ceant has launched Polticking, a mobile app with the central aim of providing election information to historically disengaged constituencies. Politicking meets Millennials where they're at: Through a simple, well-designed, and web-based platform, the app will present users with data pertinent to municipal, state, and national elections, including local polling and voting information.
This passionate yet tactical vision has earned Ceant a spot among the finalists for the "1850™ Bold Pioneers Contest." Back in August, the Company set out on a quest to find upstart visionaries with bold ideas that needed funding. This budding developer is one of three finalists in the running to win a $18,500 grant, along with a mentoring session with Reddit co-founder Alexis Ohanian.
Beyond making voting information more accessible, the app will also help voters do their homework. Politicking will highlight candidates' platforms on key issue areas, making it easier for users to select candidates based on shared values. The goal of the app is to make election information more accessible to potential voters, particularly Millennials of color, who Ceant sees as a key demographic for reshaping national politics.
Ceant earned her Master's degree in health management and policy at Drexel University, where she received a Fulbright grant to study public health in Senegal. This experience, as well as her time as an undergraduate at Howard University, gives her a unique perspective on the political motivations and voting behaviors of her peers.
"Millennials seem to be underwhelmed by the state of politics in this country," says Ceant. "Politicking was created to strategically connect Millennials with candidates so that they are able to vote confidently about politicians and campaigns that most resonate with them. Essentially, Politicking was created to call disengaged voters to action."
Want to support Wen-Kuni and her work with Politicking? Watch her and other 1850™ Bold Pioneers contestants pitch their business ideas. Visit the 1850™ Bold Pioneers Contest site now through December 3rd to cast your vote for the best presentation!
This article is sponsored by 1850™ Brand Coffee.