Wet Seal Is The Next Retailer To Close Its Doors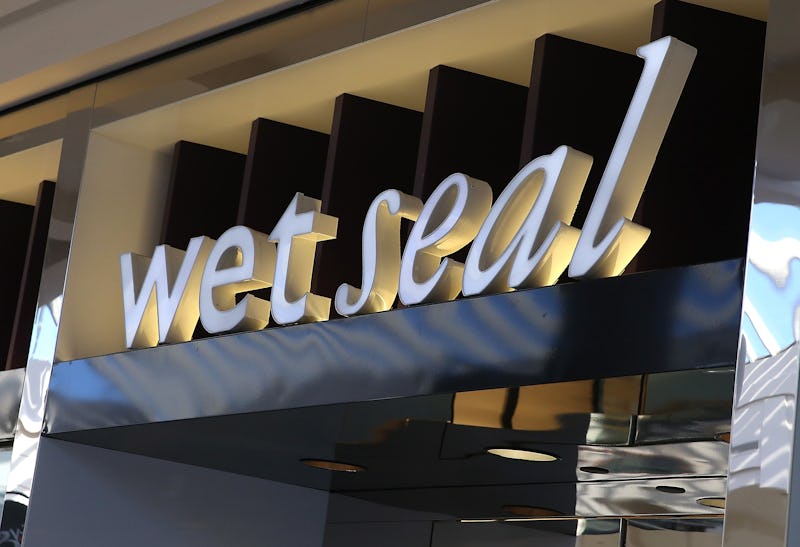 Justin Sullivan/Getty Images News/Getty Images
And another one bites the dust. Less than a month ago it was announced that both The Limited and American Apparel are closing all of their stores and going out of business, and now, Wet Seal is next. Thursday, news broke that Wet Seal will close all of its 171 remaining stores, according to the Wall Street Journal.
Back in 2015, Wet Seal closed 300 stores before it officially declared bankruptcy, but that was not enough to save the failing teen retailer from completely going under. On Thursday, an email from Jan. 20 that was sent out to all Wet Seal employees (roughly 3,700 people) was leaked, in which they let everyone know that Wet Seal would be no more.
There is no word as to how long it will be before all of Wet Seal's stores are officially closed, but my guess is that the process will be somewhat quick, considering executives saw it coming.
Unfortunately, many mall retailers have been taking a hit in recent years, part of which can probably be attributed to online shopping and international chains like Zara and H&M. It's definitely a bummer that Wet Seal is going out of business, but as they say, all good things must come to an end.
This news upset a lot of people, who naturally took to Twitter to vent.
Some people just couldn't believe it.
It's definitely sad to see an old retailer close.
Sometimes denial is the best option.
Anger is a natural step in the grief process. Best to let it out.
The truth hurts.
RIP, Wet Seal. You had a great run and we will all miss you dearly.