Wet Seal Might Not Be Closing For Good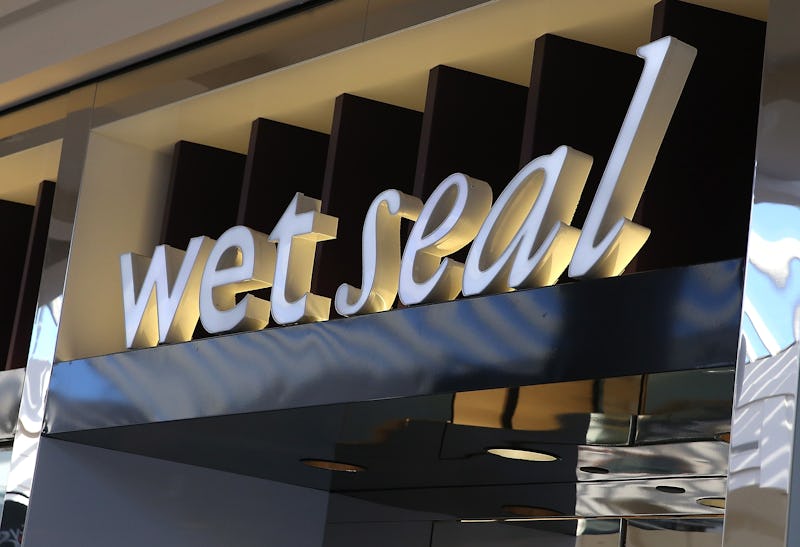 Justin Sullivan/Getty Images News/Getty Images
Odds are you've heard the sad news by now that Wet Seal LLC might be closing. Well, keep those heads up and your wallets held high, because it looks like the brand might be sticking around after all. According to a message on the company's website, Wet Seal could be coming back despite filing bankruptcy for a second time.
It turns out that Wet Seal's goodbye letter on the homepage of the brand's website could actually just be a "see you later" message instead. Although the words, "Thanks babes, it's been real" hit you in the face as soon as you load the website, the real message is in the fine print. On top of saying that the brand is taking a "small (but necessary) break," it also gives fans hope that the company could actually make a comeback sometime in the future. Bustle has reached out to the brand for comment on whether or not Wet Seal will continue to operate in the future.
"We hope you've had as much fun as we have and are ready for some more," the Wet Seal message reads. "Your dedication and loyalty has us working on a new and improved Wet Seal."
The note might as well read, "PSYCH!" because it looks like Wet Seal might be here to stay, people. Let those middle-school flashbacks of stretchy belts and layered polo tops live on!
According to Fortune, Wet Seal filed for bankruptcy in February 2017 for the second time in its history (the first was in 2011). Considering that they stayed open after their first filing, I'd say that could be good news for shoppers hoping that the store will see a resurgence.