What Millennial Women Waste Their Money On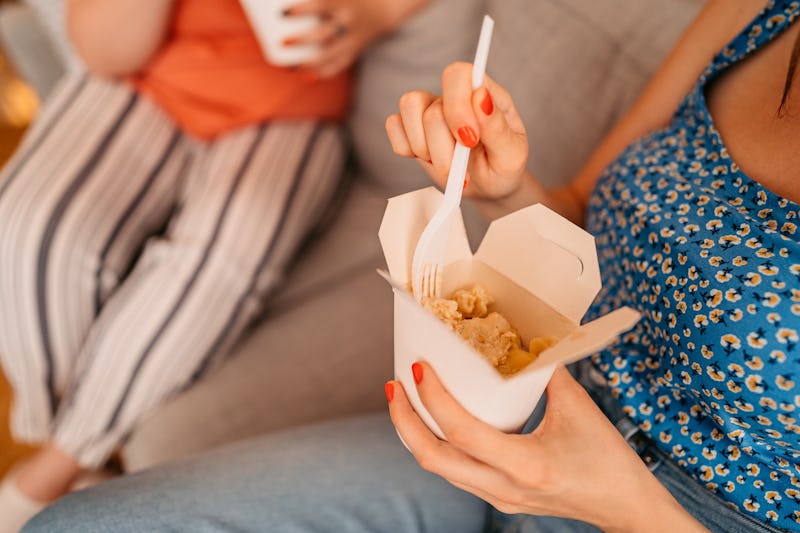 urbazon/E+/Getty Images
Money is a feminist issue — and yet, women are still reluctant to talk about it. According to a recent Bustle survey of more than 1,000 Millennial women, more than 50 percent of people said they never discuss personal finances with friends, even though 28 percent reported feeling stressed out about money every single day. Bustle's Get Money series gets real about what Millennial women are doing with their money, and why — because managing your finances should feel empowering, not intimidating. Today's topic: what women waste their money on every month.
Chances are, you waste money sometimes. Not necessarily on purpose, but instead of saving that $5 a day, you spend it on your favorite coffee drink. True, you need to wake up, and the caffeine will help, so maybe it's not wasteful, but you know what I mean. One person may think it's wasteful, yet another may not. Below, I asked what Millennial women waste their money on every month, just to see if there were some commonalities. Plus, maybe it'll give us all an idea on how to save more and spend less.
"If you stop buying a daily $5 coffee for one year and put that $5 into a savings account instead, you will have $1,825 by the end of the year," Maggie Germano, Certified Financial Education Instructor and financial coach for women, tells Bustle. "In addition, bringing lunch to work ends up saving a ton of money! I know how tempting it is to go around the corner for some delicious, comforting Pad See Ew, but that takeout can run you at least $10 a pop. If you do that every weekday for the entire year, you end up spending over $2,500 on lunch! Think of the amazing things you could do with that money instead." Yep — just thought of a bunch.
But some ways people waste money may not be as overt as others. "One of the biggest ways millennials waste money is by not contributing to a 401(k)," Brianna McGurran, student loans and personal finance expert at NerdWallet, tells Bustle. "Contributing early gives your money more time to grow, meaning you can save less in your 20s and it will have more of an impact on your savings. You should also check with your employer to understand their 401(k) benefits — if your company matches your monthly contributions, you should aim to meet that amount. If you don't, you're actually losing out on free money!" Well, that certainly got my attention.
Check out the entire 'Young Money' series and other videos on Facebook and the Bustle app across Apple TV, Roku, and Amazon Fire TV.
All that said, here are more ways millennial women waste their money every month. See if you can relate.
Psst! Have you checked out Ellevest, a unique digital investment platform for women? Pay no advisory fee for the first three months when you sign up today. Get started here.