What 6 Bill Cosby Accusers Have Said About Andrea Constand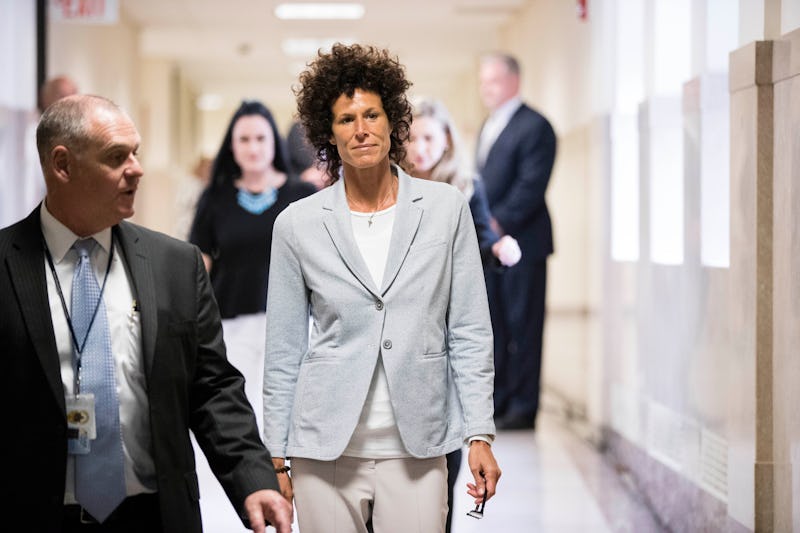 Pool/Getty Images News/Getty Images
More than 50 women have claimed that Bill Cosby sexually assaulted them — allegations he has roundly denied — but thanks to the statues of limitations in various states, only one of his accusers was able to bring him to court. The fear of social stigma and accusations of lying have in part caused Cosby's alleged victims to stay silent for years. But the sole woman who was able to press charges, Andrea Constand, is standing up for sexual assault survivors, and according to other Cosby accusers, her courage makes her a hero.
In her powerful courtroom testimony on Tuesday, Constand tearfully explained that she felt "frozen" as Cosby touched her inappropriately after giving her sedatives when the two met in 2002 in his home outside Philadelphia. Cosby denied her allegations, claiming that the encounter was consensual. Constand said she initially remained silent about the incident because she felt "an element of fear." But once she made her allegations public, many other women followed suit.
In a society that often labels sexual assault victims "liars" and "gold-diggers," Constand's testimony is an important reminder that coming forward and sharing your story can send a strong message to others, inspiring them to do the same. In America, around two-thirds of sexual assaults go unreported. But hopefully, Constand's testimony can help to change that figure.
Here's what other Cosby accusers had to say about Constand.