This One Zodiac Sign Will Experience The Most Roadblocks At Work During July's Mercury Retrograde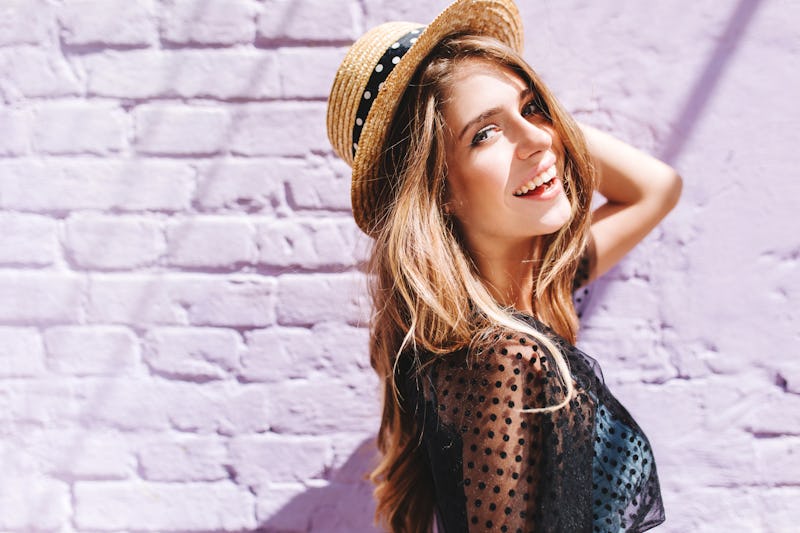 Shutterstock
Mercury retrograde is an astrological annoyance to all zodiac signs. The planet of communication has been retrograde since Jul. 7, and it won't turn direct until Jul. 31. While the adaptable Aquarius can make the most of any situation, this particular transit makes it hard to see the bright side. Don't worry, there are some silver linings. You just need to be aware of what Aquarius zodiac signs should and shouldn't do during Mercury Retrograde summer 2019. Because this planetary retrograde spares no sign. We're all vulnerable to the communication breakdowns and, let's be real breakdowns that follow.
Mercury will first be in your partnership sector before moving into your health and work sectors on Jul. 19. "You've been grinding a lot because your mind has been on matters of your work-life balance. With Mercury shaking things up, you're going to be thinking about ways you can bend it more to your will. Find the right flow," astrologer Kyle Thomas tells Bustle. You're going to continue your forward trek through work, you're going to continue to prioritize relationships — but because of Mercury, you're going to experience a few setbacks. However, you can make it work for you.
Don't let frustration take over. Instead, learn from this slow downed pace. There's a lot of power in the details that could propel you forward, Aquarius. Put your reading glasses on and get back to work.