Aly & AJ Are Keeping Busy In 2017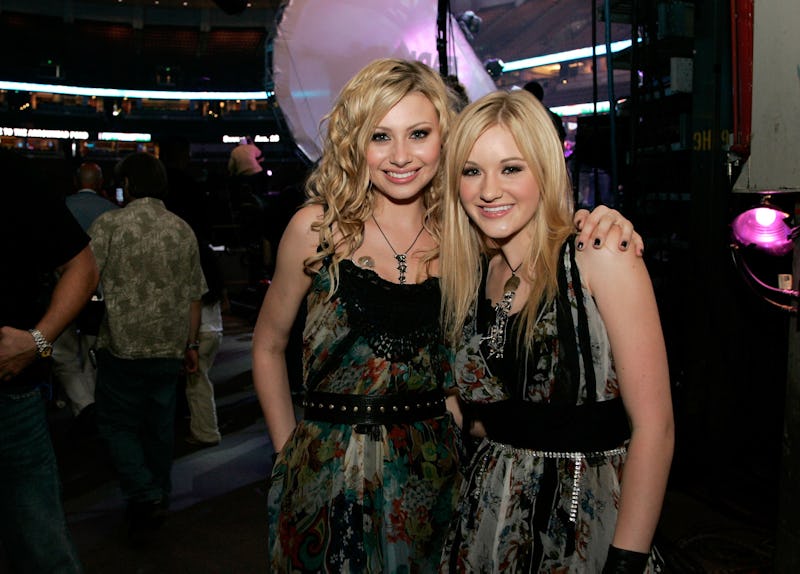 Kevin Winter/Getty Images Entertainment/Getty Images
"Don't let me go," sister duo Aly & AJ once crooned, "'cause without me, you know you're lost." I gotta say, no truer words have ever been sung; I feel lost without the Michalka sisters ruling the Disney Channel like it's 2005. But hey, I guess all Disney stars gotta grow up sometime, eh? So, what are Aly and AJ Michalka up to now? The short answer: holy Cow Belles, they are up to a lot, have been up to a lot, and will probably continue to be up to a lot.
If you've been patiently waiting for new Michalka music to go into your head, into your mind, out of your soul, and race through your veins, your dedication may pay off. Aly & AJ (formerly known as 78violet) have not released a single since 2013's "Hothouse," but they've been working on fresh tunes since last spring, according to their social media accounts. Yes, we could be listening to fresh Aly & AJ music sometime in the near future.
Back in October, the duo tweeted, "Pretty insane to think we've been writing for this new album since May & have almost 20 fully completed songs." In December, the Aly and AJ Twitter account posted a photo of studio equipment and wrote, "We're back #2017 #alyandaj Production has commenced xoxo." Yes, yes, yes. This would be the duo's first album since 2007's Insomniatic.
And as far as acting goes, the Michalkas sure have been keeping busy. After Phil of the Future, Aly scored parts on iZombie, Two and a Half Men, Easy A, Bandslam, Hellcats, and more. AJ's recent credits include Steven Universe, Super 8, The Goldbergs, and Silicon Valley.
Here are Aly and AJ on the great CW program that was Hellcats.
And when they aren't recording music, shooting TV shows, or filming movies? They're trying to make the world a better, less nightmarish place. Here are Aly and AJ at the Women's March in Los Angeles last month.
Now, if you've been patiently waiting for that alleged Cow Belles sequel, I don't have any good news to report; it looks like Cow Belles 2 probably won't happen. Ever. But you know what we'll always have?
This masterpiece of a scene.