Here's Where Carlton & Diamond Stand After That Messy 'Love Is Blind' Breakup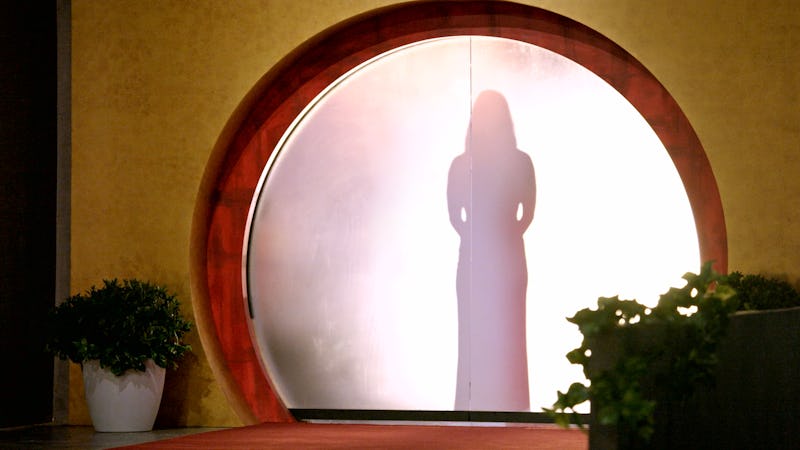 Netflix
Spoilers ahead for Episodes 1-5 of Love is Blind Season 1. After several happy engagements, Love is Blind has weathered its first breakup. And hoo boy, was it an ugly one.
In Episode 4 of the wild new Netflix dating show, Diamond and Carlton officially split after an explosive argument. Though Carlton was somehow completely fine with getting engaged to someone he'd never met face-to-face, he was too nervous to open about his sexuality before proposing to Diamond because he was afraid she would reject him — an understandable fear, considering her eventual reaction. Still, he felt it was important that they have a conversation about it, so as soon as they headed off for vacation with the other couples, he sat her down to explain that he's dated both men and women in the past. Unfortunately, Diamond didn't take it well.
Though she was initially calm and decided to take the night to think, things escalated the next day. It came across as if Diamond thought Carlton being attracted to men meant he couldn't also be attracted to women (or any other gender for that matter), and she accused him of "play[ing] the experiment." She later clarified to Entertainment Weekly that she was only upset that Carlton hadn't told her about his past sooner, but the damage was done. The two fired shallow insults at each other and Diamond threw a drink in Carlton's face, then walked away for good.
"I feel like both of our hearts and who we truly are got overshadowed by assumption, defense, and pride," Carlton said in a confessional.
Diamond told EW that after the show, she and Carlton were eventually able to reconcile their differences. "Carlton and I were able to establish a friendship after the show. But it took a very long time for myself," she said. "I finally reached back out to him after he made several attempts to reach out to me and it started out as small talk, like happy birthday or happy new year or hope all is well. He did apologize. So I finally reached back out to him and we've had conversations."
She added that ultimately, she doesn't regret what happened between them. "The experiment itself was wonderful and I love how everything played out," she said. "I hope more people do this show and take a leap of faith. Trust and have faith that something good can happen for you because it almost happened for me. This connection with Carlton was definitely real."
Outside of the drama with Carlton, Diamond's Instagram bio reveals that she is no longer an NBA dancer, but that she recently got involved in non-profit work with an organization called Charge Up that supports cancer survivors who face social and economic hurdles.
Carlton, meanwhile, works in the entertainment industry. According to his website, he's Real Housewives of Atlanta star Cynthia Bailey's assistant, as well as the director of social media at her modeling school, The Bailey Agency School of Fashion. Carlton often talks about entrepreneurship, working from home, and invoicing on Twitter, so he seems to have a lot going on.
Despite enduring a rough breakup, he and Diamond both seem to be in a good place now.
This post has been updated to include Diamond's comments about her friendship with Carlton.
This article was originally published on