Jade & Tanner From 'BIP' Have Big Plans For Their Growing Family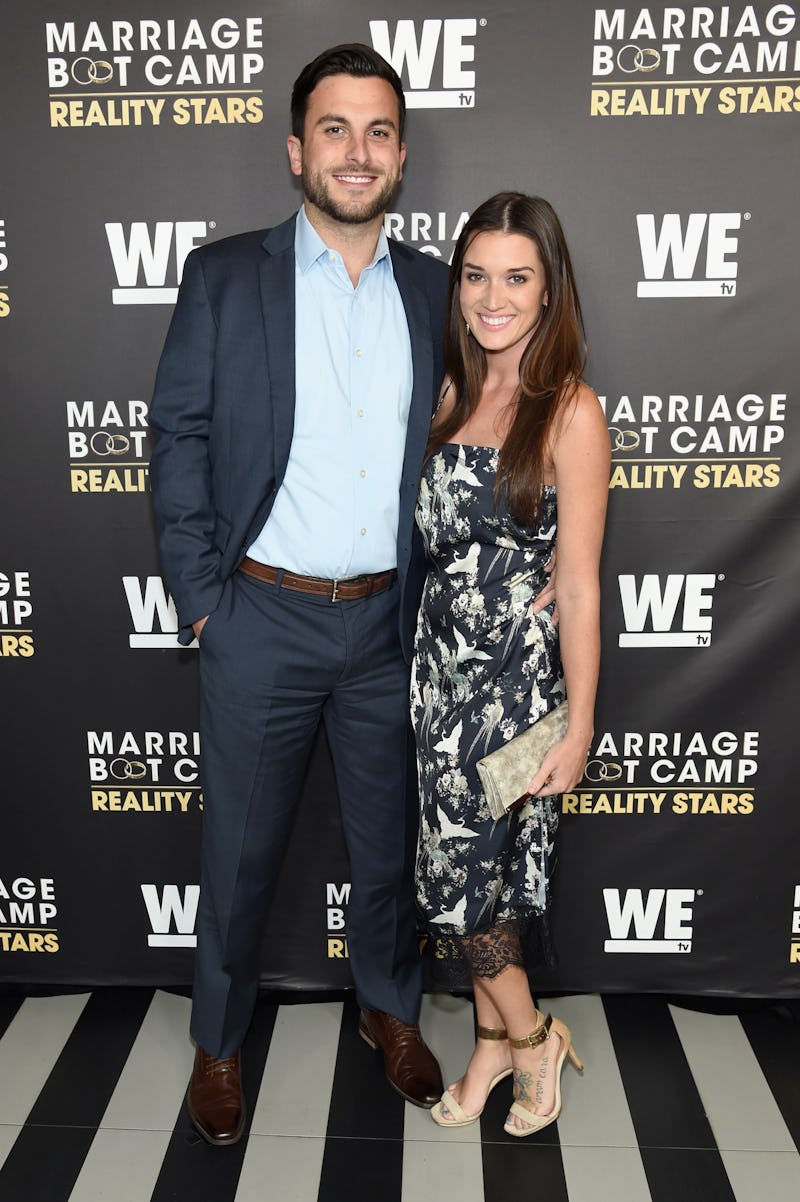 Jamie McCarthy/Getty Images Entertainment/Getty Images
While the main focus of any given Bachelor in Paradise season typically tends to center around the couples themselves, guest stars around bound to show up from time to time. This season's guest appearances includes the likes of Jade and Tanner Tolbert, both of whom found great success in Paradise and will undoubtedly offer a source of hope to the current couples of Season 5. But given that it's been a while since they appeared in the franchise, what have Jade and Tanner been up to since their time on Bachelor in Paradise? These two have come a long way since their days of date cards and rose distributions.
After hitting it off during Bachelor In Paradise Season 2, Jade and Tanner got engaged by the end of the season and had a televised broadcast of their marriage in January 2016. Since then, they've gone on to make a significant chunk of change from sponsored social media posts, as reported by Us Weekly. But while they're definitely doing well financially, it pales in comparison to their greatest prize yet: becoming parents to their adorable baby girl, Emerson Avery Tolbert, who was born in August 2017, having arrived a month before her expected due date.
Tanner and Jade issued a statement about the birth to E! News, stating:
"She's here, our little sweetheart! Tanner and I are very proud to announce the arrival of our baby girl this Thursday morning. There's truly no words to describe the feeling holding you in our arms for the first time and looking into your eyes. We love you, precious girl."
From then on out, their Instagrams have been chock-full of insanely cute photos of Emerson and their adventures together as a family.
From Matching Outfits...
To The Less Glamorous Sides Of Motherhood...
It couldn't be more clear that this Paradise couple is living their best life. But just in case that alone isn't enough cuteness for you to handle, the trio will be appearing in Paradise alongside fellow BiP alums Carly Waddell and Evan Bass, who will also be bringing along their daughter, Isabella. Chances are these two babies are gonna be the best of friends.
However, even though they're still very much apart of the Bachelor franchise, Jade and Tanner are eager to continue growing their family tree. During a recent interview with People, Jade and Tanner revealed they're ready to have another baby as soon as possible. "We're kind of low-key trying for another baby," Jade told the outlet. "We want our kids to be close in age so they're close siblings, and I'm not getting any younger." Considering that Jade is only 31 years old, she still has plenty of time for more kids, but fans shouldn't be too surprised to see another pregnancy announcement from them in the near future if all goes according to their plan.
For all the breakups and heartache the Bachelor franchise is known for, it's nice to see some happily ever afters work out. Jade and Tanner continue to be living proof that on-camera love stories are possible. Let's hope they continue to give us all Instagram and family envy for many years to come.