Wes Just Admitted He Schedules Time With Megan Like A "Military Operation" & I WEEP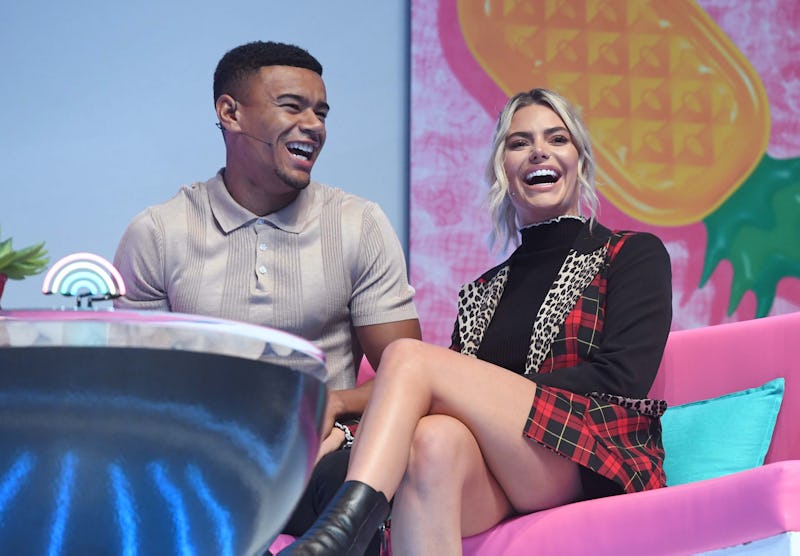 Stuart C. Wilson/Getty Images Entertainment/Getty Images
They were the controversial couple of Love Island 2018 that shook the villa and the nation. Whilst it was hard to watch Wes Nelson jump out of the arms of Laura Anderson, finding "the one" is the aim of the game and it soon became clear that you couldn't dislike him and Megan Barton-Hanson as a pair. But what are Megan and Wes doing now? They may have left the Love Island villa but they are still taking the time to serve us some serious couple goals and are redefining what it means to be busy. Both of them have embarked on some seriously exciting solo projects since the summer.
The months after Love Island finish are tough. My main form of entertainment is snatched away and as the islanders become massive celebrities overnight cracks start to show and the break ups start to roll in. Not for Nelson and Barton-Hanson though. The pair who finished Love Island 2018 in forth position seem to be making a concerted effort to keep things exciting. Speaking to OK! Online about how he has made time for his relationship, he said, "It's been nuts. It's been chaos. It's been so hard since leaving the villa with travelling and everything to make time to see loved ones... I don't see Megan any less than I would a normal girlfriend, but I just have to book her in three hours here and there like a military operation."
Since leaving the villa Nelson has kept himself pretty busy landing a dream fashion ambassador role with villa best pal, Josh Denzel. The pair have curated a collection for BooHooMAN and it would appear no one has been more excited about the project than the two of them. Speaking to OK Online about the project Nelson said, "It's a huge privilege, it's the brand we wanted to work with from the start. We spoke about it in the villa and to do it with one of my best friends, that's magic."
And if you are already missing Nelson and his cheeky smile from your screen you're in luck. In Jan 2019 he will be swapping his swim shorts and the pool for some ice skates as he was announced as one of Dancing On Ice's celebrity contestants for January 2019, as The Sun reports. Gemma Collins *and* Wes Nelson, I literally don't need more reason to watch now.
Nelson is not the only one who has had a majorly hectic schedule since leaving Love Island 2018. Barton-Hanson caused quite the stir on the show as she was open and unapologetic about her views on women and sexuality. As far as I was concerned, she was a massive breath of fresh air. Building up a huge social media following, she has harnessed her platform and joined Gurls Talk, the online community founded by model and mental health advocate, Adwoa Aboah. Speaking to Bustle earlier in the year about her involvement she said, "I think I got so much stick when I was in the villa and even before that for working in the sex industry, being a glamour model, having sex on TV, and having surgery. I just think it is important for women to love themselves and we should be sticking together not trying to tear each other down."
Like Nelson, Barton-Hanson has also worked with some massive brands, editing her own collection for PrettyLittleThing. Speaking about working with the brand to Bustle she said, "I held off doing any paid promotions and I really took my time to think about a brand, and PrettyLittleThing was one that really stuck out to me. I have always loved them."
I don't care what you say, Barton-Hanson and Nelson prove that whilst it might seem showy, Love Island love is real love. Managing to fit in two massively hectic schedules of brand collaborations, tv appearances, interviews, as well as a healthy relationship? I salute them.