President Trump Wants "Safe Zones" In Syria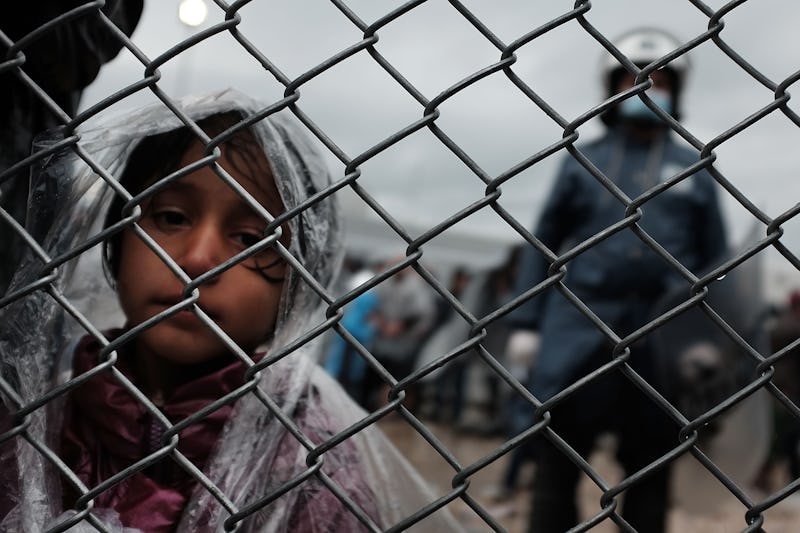 Spencer Platt/Getty Images News/Getty Images
Less than a week into his presidency, President Donald Trump may have a plan for handling Syria and its refugees. However, like most things Trump does, that plan could be eternally controversial. According to a report from Reuters, Trump could call for "safe zones" in Syria to be established, which would represent a change in strategy from the Obama administration.
Essentially, safe zones are exactly what they sound like. As reported by Reuters, Trump's declaration could instruct the State Department and the Pentagon to set up "safe areas" around Syria, where Syrian nationals can relocate while awaiting settlement. In a way, the creation of safe zones seems like an important opportunity, allowing the United States to bring more resources and more protection to Syrian refugees in their own land. In reality, though, the establishment of secure areas for civilians in the middle of intense violence could also mean bringing in U.S. troops. Boots on the ground would help to protect American and Syrian civilians within the safe zones, but they could also complicate things in the region. Plus, the creation of safe zones doesn't address a looming elephant in the room about refugees.
That elephant is actually thousands strong. A large population of Syrians is seeking refuge from the violence in their homeland. Some have evacuated to different parts of the world — particularly Europe — but many remain in the dangerous war zones of Syria's cities.
For his part, Trump is expected to temporarily ban any immigration to the U.S. from Syria (and from several other countries, including Iran, Iraq, and Libya). The report of a potential ban on such immigrants comes after Trump promised during his presidential campaign to stop Muslim immigrants from entering the country. Now, some Americans may see this latest step from Trump as the fulfillment of a campaign promise, while others could be deeply concerned for the well-being of Syria's refugees.
Knowing that Trump plans to halt the influx of Syrian refugees, reports of "safe zones" seem to hint at his alternative solution for the war-torn country. That approach would not immediately evacuate refugees, but rather, give them a safe place to shelter in Syria until a suitable placement can be found. Ultimately, Trump's plan — if declared as expected — could lead to greater military involvement in Syria and fewer refugees leaving the country for safer borders.