This Theory That The Universe Has A File On Every Person's Soul Is Totally Trippy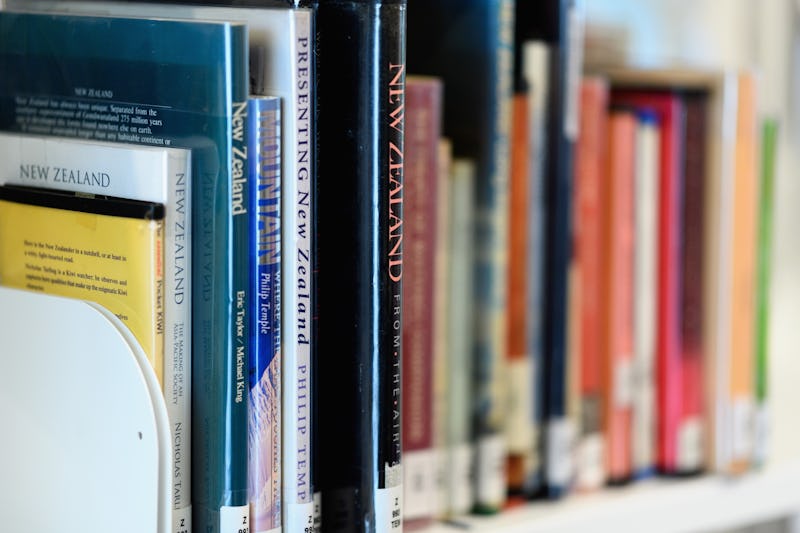 Kai Schwoerer/Getty Images News/Getty Images
If you aren't too well-versed in the metaphysical, you might not know what the Akashic Records are. But you should — because according to those who believe in the existence of these so-called records, every soul has one.
First things first: he word "Akasha" translates in Sanskrit to "atmosphere," which is where said records are said to exist. But let's pull back a bit and break down this loaded concept that's not backed by scientific evidence because most of our understanding of it exists in vague concepts and invisible planes. In 1875, one of the OG spiritual gangsters, aka occultist and philosopher, Helena Blavatsky, founded the Theosophy Society. This institution was a place where she and her students could practice Theosophy, an esoteric "religion" that she spearheaded with Henry Steel Olcott, one of the first Americans to fully convert to Buddhism. I said religion in quotes as it's really a philosophy of religious beliefs, and that philosophy in itself is regarded as not just a way of thinking about things, but something to believe in. Together, Balavatsky and Olcott tried to bring their alternative religious philosophies forward to give spiritualists a foundation to lean on that was outside of Biblical beliefs, but similar.
One of the philosophies that managed to live on long after Blavatsky was the concept that there is an invisible life force, or astral light that records every single thing that we have done and thought and said. This idea later became referred to as the "Akashic Records", a spiritual library that exists on only one dimension, but that records all dimensions. If you can get into philosophies that require you to believe in what you can't see, you might be able to embrace and explore this idea and access this library, but if you need hard facts and logical explanations, this idea will sound like something that J.K. Rowling created.
To find out more, Bustle reached out to Eva Giorgi, a patient spiritualist who helped to make this intangible topic a bit more accessible.
"To me," Giorgi tells Bustle, "[the Akashic Records are] the belief that the impressions of all matter (everything that ever happened or exists) is recorded in subtler planes. It is the implicit record of the explicit. Some call it the 'memory of nature.' I see it as a metaphor for organic coding, like DNA."
As for why we should actually care about them? Giorgi says it's actually a pretty comforting idea if you think about it.
"It's the underbelly of reality — a way to explain existence. It's the belief that everything that ever was has a lasting imprint on the fabric of reality. The imprints, the effects are made visible through patterns. Like a leaf falling into to still water causing ripples. Both water and leaf are forever changed. The event of the leaf falling into water is now a part of history both tangible and cosmic," she says. So if you think about yourself as the leaf and the world as the still water, you can broaden this theory and see how it empowers our existence by proving that it really counts.
But now that you can wrap your head around the idea, you're probably wondering where to find it — and that's a bit more complicated. According to Giorgi, the "where" is really more of an esoteric place. "We access it through observing natural patterns. Patterns reveal the implicit intelligence of all nature. Much like knowing after autumn comes winter. It is recorded, patterns repeat. Clairvoyants and fortune tellers are masters of prescience; by detecting subtler patterns in our sensate reality, one's intuition becomes a honed skill."
If you want to learn about your own soul history, Giorgi says you can simply turn inward through practice and meditation. She suggests taking note of patterns in your life, observing patterns in nature, and using your findings to make sense of your own existence. All of that is to say that everything is made from something, and something can never return to nothing, so follow your intuition and trace your steps — even if you can't see them.