Rachel Was One Of Her 'Bach' Contestant's Camp Counselor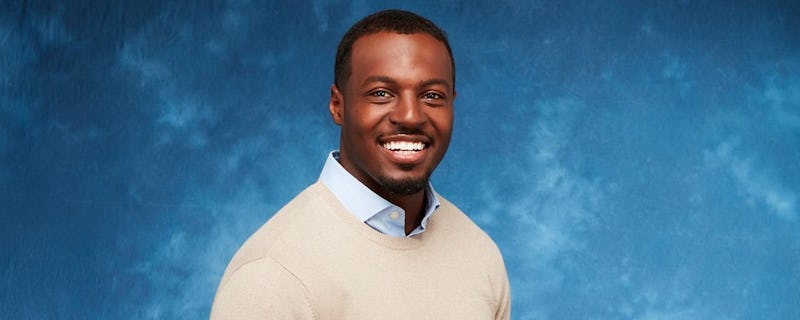 ABC/Craig Sjodin
One of the major appeals of watching a show like The Bachelorette is that you get to observe people meeting for the first time, but that's not totally the case this time around. One of Rachel Lindsay's Bachelorette suitor, Fred, had a crush on her in grade school and he's on the show to finally pursue her.
If you're wondering why he just didn't try to date her in real life when he had the chance, it's probably because he didn't really have one. He is five years younger than her, which isn't a big deal now, but it definitely would have been back then.
During the Facebook Live post with the contestant announcements, host Chris Harrison explained, "You know how you all went to camp when you were kids and you have a crush on your camp counselor, right? It happened to all of us. Fred had a crush on his camp counselor. This was back in elementary school. Well, that camp counselor was Rachel."
How cute. Or, at least that was my initial thought. I guess I will see how I feel once we actually meet Fred during the first episode. When was the last time he even saw Rachel? Will she even recognize him? I am so curious. Thankfully the premiere is very soon.
Of course, I did my due diligence as a social media stalker — I mean, investigator, but I still couldn't figure out which camp they met at back in the day. Hopefully it will be mentioned in the first episode along with a super dated throwback photo. I have to assume it was in the Dallas area though since that's Rachel's hometown and is Fred's, as well, according to his ABC bio.
As Chris explained on Facebook live, "Twenty years later, Fred is trying to live out his grade school crush. So we'll see how that works out. I think it's a great story." I do, too. I'm just happy that the suitor from Rachel's past isn't Nick Viall. Still, Chris had me worried when he also teased, "It could be a Disney story or it could be a complete disaster." Let's hope for the first one.
I can't wait to see how Rachel reacts to Fred's appearance and how long he ends up sticking around this season.