The SAG Awards Are A Must-See For Awards Buffs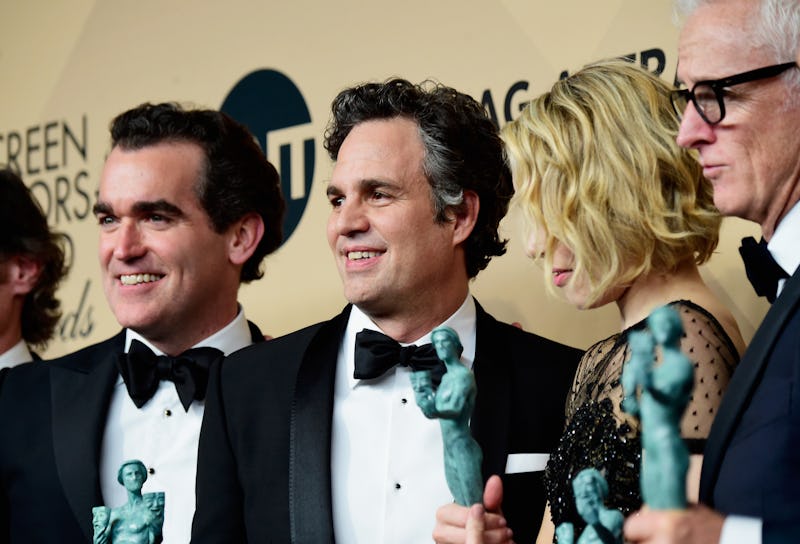 Frazer Harrison/Getty Images Entertainment/Getty Images
It's the most glamorous time of year: awards season. Celebrities are looking fabulous and in full-on party mode as we sit glued to our screens debating over what films and TV shows should win, who wore it best, and who was snubbed. While we all know the Academy Awards are the main event and the Golden Globes have already come and gone, the Screen Actors Guild Awards are just around the corner on Sunday, Jan. 29 at 8 p.m. To tune in, you'll need to know what channel the SAG Awards are on, especially since they're an important event for awards season devotees.
Film and television buffs alike will watch as SAG-AFTRA (Screen Actors Guild‐American Federation of Television and Radio Artists) honors all of the entertainment arts. Starting at 8 p.m. ET, the awards show will be simulcast on both TNT and TBS, and as usual, there will be red carpet coverage on E! earlier in the night, beginning at 6 p.m. ET. They show comes just in the nick of time for your Oscar pool, as the films that win big on Sunday could indicate who takes home Academy Awards on Feb. 26.
This year, Captain Fantastic, Fences, Hidden Figures, Manchester by the Sea, and Moonlight are nominated for the SAG Award for Outstanding Performance by a Cast in a Motion Picture. Similarly, Arrival, Fences, Hacksaw Ridge, Hell or High Water, Hidden Figures, La La Land, Lion, Manchester by the Sea, and Moonlight have been nominated by the Academy for Best Picture.
In the past, many films that have won Outstanding Cast at the SAG Awards have gone on to win Best Picture at the Oscars. Let's take a stroll down memory lane and compare the last 10 years of Outstanding Performance by a Cast in a Motion Picture and Best Picture winners. (It should be noted that the awards show held in 2016 was called the 2015 SAG Awards and the 2016 Academy Awards, and so on, as SAG uses the year the films came out as the title, while the Academy refers to the year of the awards show itself.)