Here's Where To Watch Obama's Farewell Address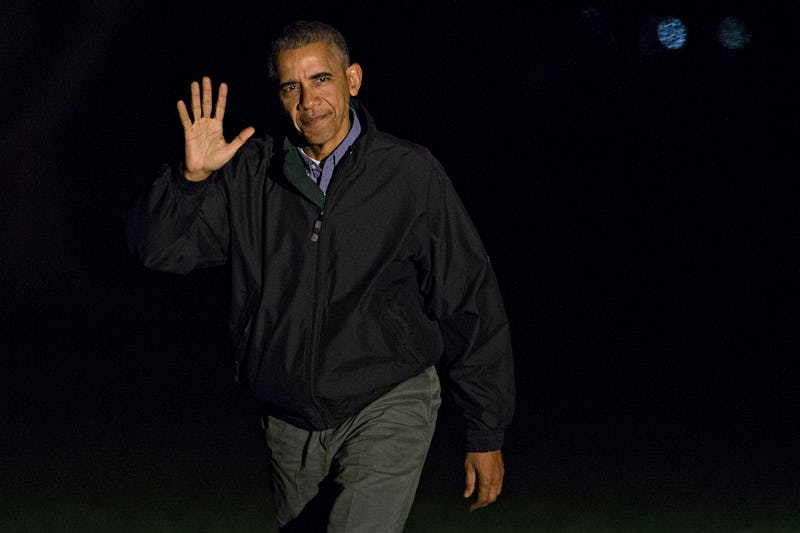 Pool/Getty Images News/Getty Images
President Obama announced that he will be giving his farewell address to the public on Tuesday, Jan. 10 from his former home of Chicago, continuing the tradition started by George Washington. Given the tumultuous state of the country following the election, Obama will likely use his final speech to assure the American public of our strength in unity (a message he has been pushing since Nov. 8, despite Donald Trump's tweets otherwise). This will be a speech no one will want to miss, so what channel is Obama's farewell address on? Thankfully, there will be a few ways to watch.
Presidential addresses and speeches typically fall during prime-time, slated for around 8 or 9 p.m. with the largest networks. This will give viewers ample stations to tune in to, as all the major news channels — like CNN, Fox News, MSNBC, and CSPAN — should cover the full address. Which outlet you turn to will likely depend more on the flavor of commentary you'd prefer afterward (you can bet CNN and Fox News will have pretty different takes on the speech).
Official details, such as the specific time of the event, have yet to be released, but the White House as well as the news outlets will likely update their details accordingly in the coming days.
For those without television, a streaming service is also available for the event. The White House's official Facebook page and their website will both conduct a live stream of the farewell address. Viewers can also follow along with the event using a #YesWeCan hashtag — a fitting homage to President Obama's famous campaign slogan.
In a statement released Monday, President Obama says he's only begun writing the speech, but hopes to use it as an opportunity to "say thank you for this amazing journey, to celebrate the ways you've changed this country for the better these past eight years, and to offer some thoughts on where we all go from here."
He also implores that the country give this final speech a listen, saying: "I hope you'll join me one last time. Because, for me, it's always been about you."
The American public likely won't need more convincing. President Obama is enjoying his last weeks in office at a seven-year high approval rating, a well-deserved mark of a great presidency.
This farewell speech will likely be a solidifying final note to President Obama's historic eight years in office.