Cole Sprouse's College Major Is So Surprising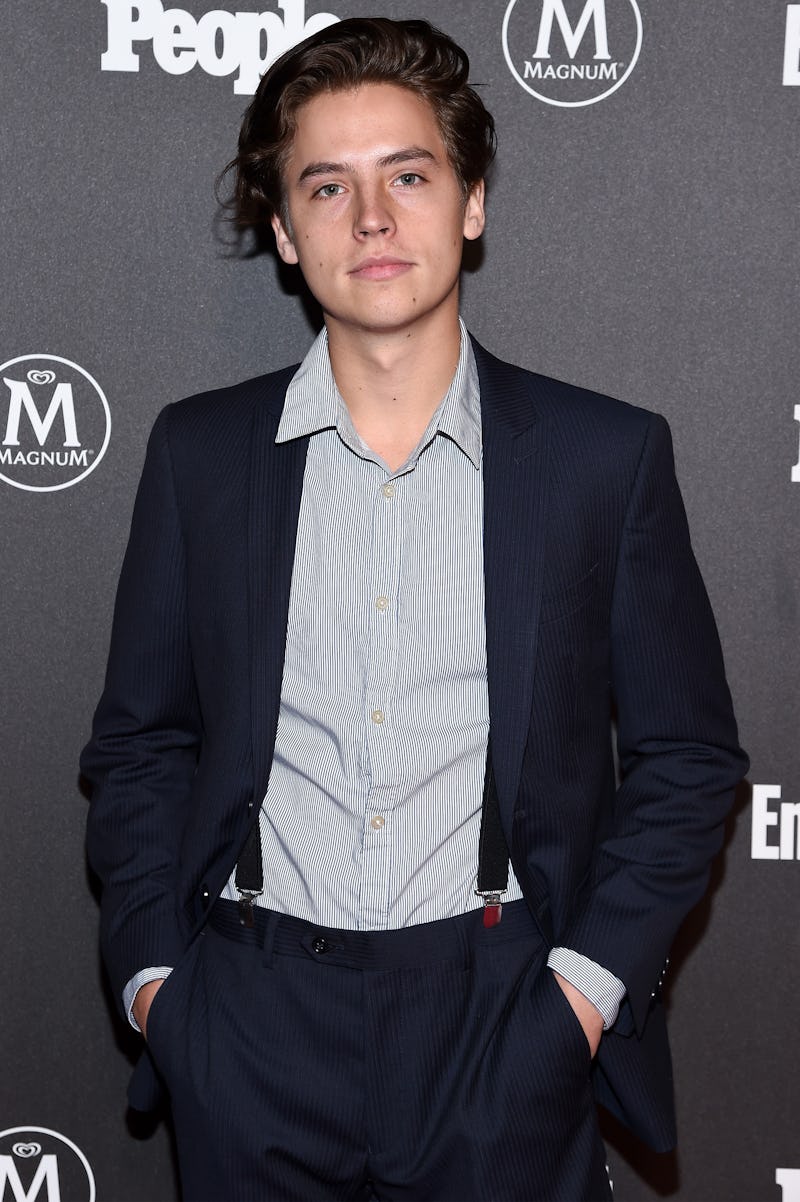 Dave Kotinsky/Getty Images Entertainment/Getty Images
When I was a kid, The Suite Life of Zack & Cody was my favorite after school show. Like many other people my age, I feel a special affinity with the Sprouse twins, as we grew up at about the same time, went to college at the same time, and started massively successful post-grad careers at the same time. (Well, that last one might be a teeny bit of a stretch.) Dylan and Cole Sprouse both had a pretty normal college experience, and both are recent graduates of New York University. So, what did the twins end up studying in school? Surprisingly, neither studied acting, and Cole Sprouse actually majored in archaeology.
When Sprouse made the decision to step away from on-screen life after Disney, I respected his decision. Of course, that doesn't mean I wasn't thrilled to find out that he would appear on the CW's Riverdale as Jughead. The role is the actors' first since he was young, and fans might be wondering what the actor has been up to, specifically when it comes to his time at college.
In an interview with Teen Vogue, Sprouse told the magazine that he was drawn to NYU because of the city and the arts program at the school. However, he didn't enroll in the college's prestigious Tisch acting school. Instead the brothers entered the Gallatin School of Individualized Study, where students design their own major. Both Sprouses just really wanted a chance to have a few normal years in their youth, and both wanted an education outside of the entertainment industry. "We really wanted to step out and fade away from the industry and, you know, we were pleasantly surprised at how often people reached out wondering what we were doing and where we were," Sprouse told Teen Vogue.
Alas, turns out Sprouse won't be leaving the world of Hollywood to go to dig out an archaeological site just yet. Instead, the star made a conscious choice to return to the screen, a role like Jughead just too good to pass up. Both Sprouses have stated that they only intend to act if the roles are meaningful, and Jughead is a pretty intriguing character with his snarky, laid back attitude. In some comics, Jughead was characterized as asexual, a sexuality that rarely gets represented on television and that Sprouse wanted to keep as an aspect of the character on the show.
While Sprouse returned to acting, Dylan is taking a more unconventional route for now, having recently opened up a brewery in Brooklyn. Dylan, like his brother, told the Daily News that he would be open to returning to Hollywood if the right role came along. In the meantime, he plans to simply follow his interests and passions. This is a philosophy that Sprouse seems to live by as well and both twins are committed to following the interests and professions that best suit them.
Who knows, perhaps in the future Sprouse will take another acting break to be study the archeology of the world. At the very lease someone could give him a starring archaeologist role, à la Laura Dern in Jurassic Park. Whether it's on set or an excavation site, Sprouse seems to know exactly who he is and what he wants, which is much more than most mid-20s grads can say.