Meryl Streep's Kids Are Super Talented, Too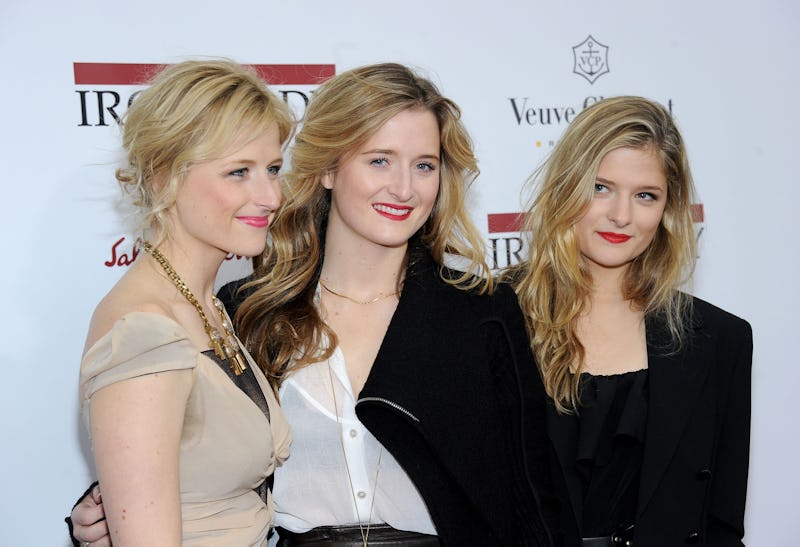 Larry Busacca/Getty Images Entertainment/Getty Images
Meryl Streep is an acting goddess and any person who is lucky enough to be her offspring must surely be gifted in many indisputable ways, right? Streep has been acting since the '70s and is incomparable in her craft while her husband, Don Gummer, is also a successful artist, as a sculptor. Growing up with these talented parents must have been quite an adventure, so what do Meryl Streep's children do? Not surprisingly, all four of Streep and Gummer's children are involved in the art and entertainment world in some way and are successful in their respective fields.
While some of Streep and Gummer's children might be more well-known than others, there's no doubt that having such talent in their bloodline will keep them going for a very long time. Their oldest child and only son, Henry Wolfe, is a musician, their two middle daughters, Mamie and Grace, are actors, while their youngest daughter, Louisa, is a model. Did you expect them to be anything less than über-cool? I didn't.
Henry Wolfe (who goes by his first and middle names) is their oldest child, born in 1979. In an interview with New York Daily News, Wolfe said that he initially intended to follow in his mother's footsteps with acting and enrolled in NYU's Tisch School of the Arts, but music eventually became his focus. He said, "I had to decide whether I wanted to try and make it as an actor or as a musician...For me, music was more stimulating from day to day. It was something that I didn't need to be working on a project to practice."
Wolfe eventually started an indie band, Bravo Silva, before he set off on his own, moved to Los Angeles, and became a solo singer-songwriter. His last release was a full-length album, Asilomar, out in 2015.
Second and third children, Mamie and Grace Gummer, both went into their mother's business and became successful actors themselves. Of their decision to follow her career, Streep told The Talks in 2011,
"I am proud that my daughters want to do this. But I am also frightened for them, too. Because when criticism comes your way as an actor they are not criticizing your writing or your painting or your piece, they are criticizing you! It is hard to put that away in a place where you are not hurt by it and that is my fear for them. But I would never say don't do it, because I think it is a glorious profession and I am so thankful for everything it has let me express."
Gosh, she is so wise.
Mamie told the Telegraph that she wanted to act from an early age and said, "It looked to me that she just went and played make-believe. And I was like, "Awesome — me too, please." Mamie went on to study theater and communications at Northwestern University and subsequently made her Broadway debut in 2008 in a Tony-nominated production of Les Liaisons Dangereuses. She has since racked up a sweet list of credits, including roles in The Good Wife, John Adams, and the titular role in the television series Emily Owens, M.D.
Grace made her acting debut as a young child in her mother's film The House of the Spirits, and, per an interview with New York Times, eventually went on to study art history at Vassar College before jumping back into acting full-time. Grace has found success in television, scoring roles in Gigantic, The Newsroom, Mr. Robot, and Good Girls Revolt.
The youngest Streep-Gummer child, Louisa, is a model signed with IMG. Mamie's interview with theThe Telegraph in 2016 reported that Louisa was enrolled in a graduate course at Yale University to study, you guessed it, acting.
Well, there is an incredible amount of talent in this lovely family, and I am grateful that we will have a few more generations of Streeps around for the future of acting.