Janet Jackson's Baby Has A Meaningful Name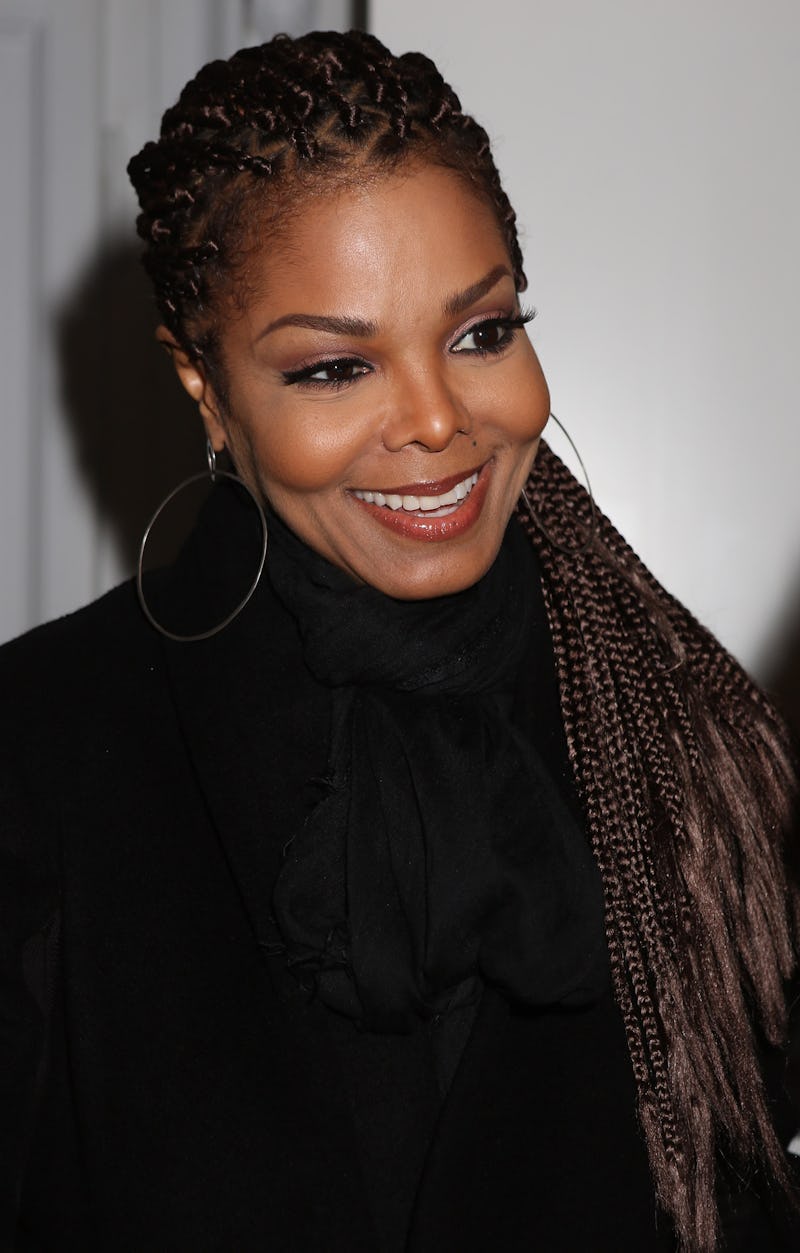 Vincenzo Lombardo/Getty Images Entertainment/Getty Images
If you haven't heard the good news, Janet Jackson and her husband, Wissam Al Mana, welcomed their first child on Tuesday, Jan. 3. Jackson gave birth to a son named Eissa Al Mana. Her rep told People, "Janet Jackson and husband Wissam Al Mana are thrilled to welcome their new son Eissa Al Mana into the world." The rep added, "Janet had a stress-free healthy delivery and is resting comfortably." Now some of you might be wondering, what does Eissa mean? It's actually quite a meaningful name.
According to BabyNamesPedia, Eissa means "Yahweh is salvation." Per desiringGod.org, Yahweh is Hebrew and translates to "God." So, Eissa's meaning would translate to "God is salvation." BabyNamesPedia also says Eissa "is a variation of Eisa," which is an Arabic name. Typically, "Eisa" with only one "s" is the more common spelling for girls, whereas "Eissa" is used for boys.
According to SheKnows' baby names dictionary, those with this particular name come with many qualities, including "a deep inner desire for a stable, loving family or community, and a need to work with others and to be appreciated." That's not all, either. Apparently, people typically named Eissa/Eisa are known for analyzing situations, are understanding, and like to learn. SheKnows also reports that people with the name Eissa "tend to be mystics, philosophers, scholars, and teachers."
Those with this name are also reportedly described as quiet, introspective, and introverted. "When presented with issues, they will see the larger picture," SheKnows explains. "Their solitary thoughtfulness and analysis of people and world events may make them seem aloof, and sometimes even melancholy."
It's unknown why Jackson and Al Mana chose Eissa for their son, but based on the above, it makes sense. When a name is that meaningful, who wouldn't want to give it to their child?