Pippa Middleton's Fiancé Sounds Like A Jack Of All Trades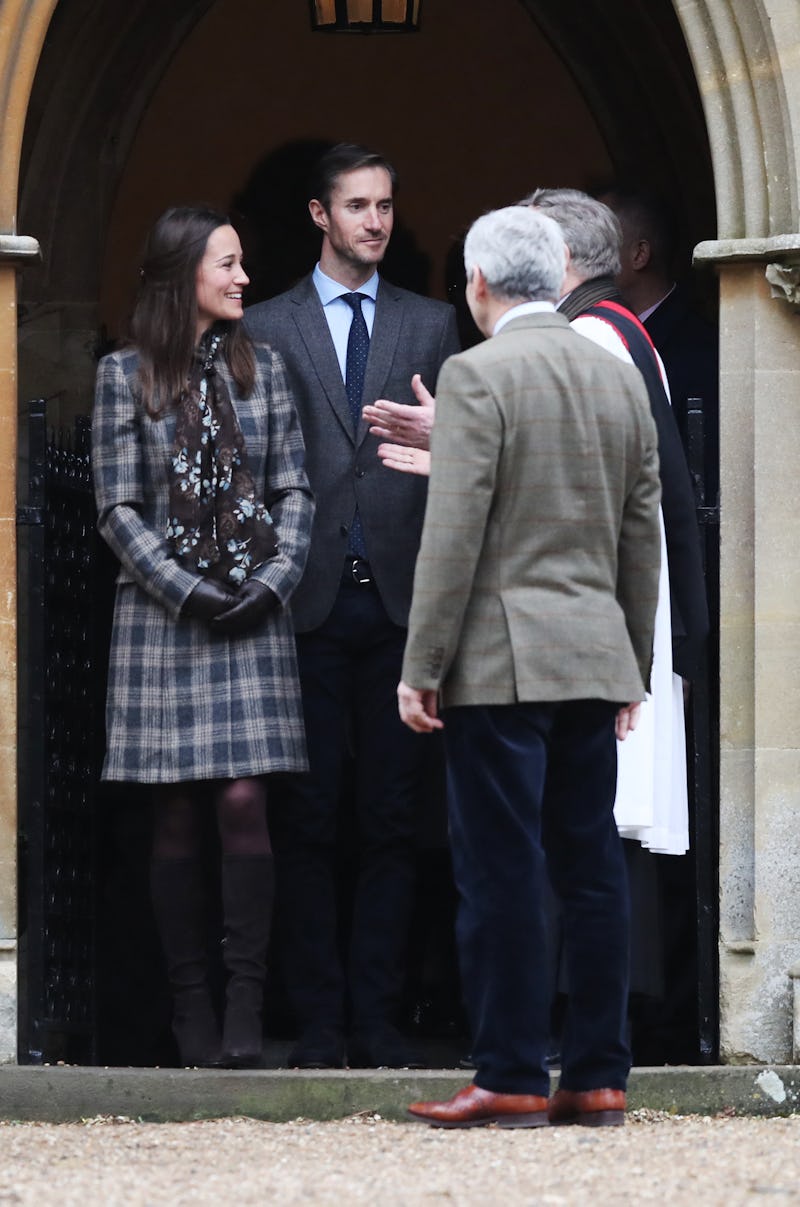 WPA Pool/Getty Images News/Getty Images
After nearly a year of being engaged, Kate Middleton's younger sister, Pippa, is tying the knot, and everyone's running around trying to find out more about the guy she's marrying on Saturday, May 20. So, what exactly does James Matthews do? The man in question — older brother to reality TV star Spencer Matthews — is athletic, savvy, and charitable as far as I can tell, seemingly making him a perfect suitor for the Duchess of Cambridge's little sister.
Matthews appears to be a jack of all trades. He graduated from Uppingham School of Rutland and trained as a finance trader at Spear, Leeds & Kellogg, Business Insider reported. According to The Sun, Matthews was once a race car driver, winning the British Formula Renault Championship and the Eurocup Formula Renault in 1994. Now, Matthews is a Hedge Fund manager and chief executive of Eden Rock Capital Management Group with offices in London, according to The Mirror.
At 40, Matthews has stayed busy making a name for himself in the investment banking world, and he even named his company after his parents' Caribbean resort, according to Us Weekly. And work isn't his only strong suit, as he and Pippa have been seen skiing and even racing for charity together. Talk about a match made in heaven!
It sounds like there's little this man can't do, and it's plain to see how he'll fit right into a royal family. I can already tell this wedding will be one worth celebrating, even if it's from behind the screens of our phones.