Jonathan Cheban Is A Jack Of All Trades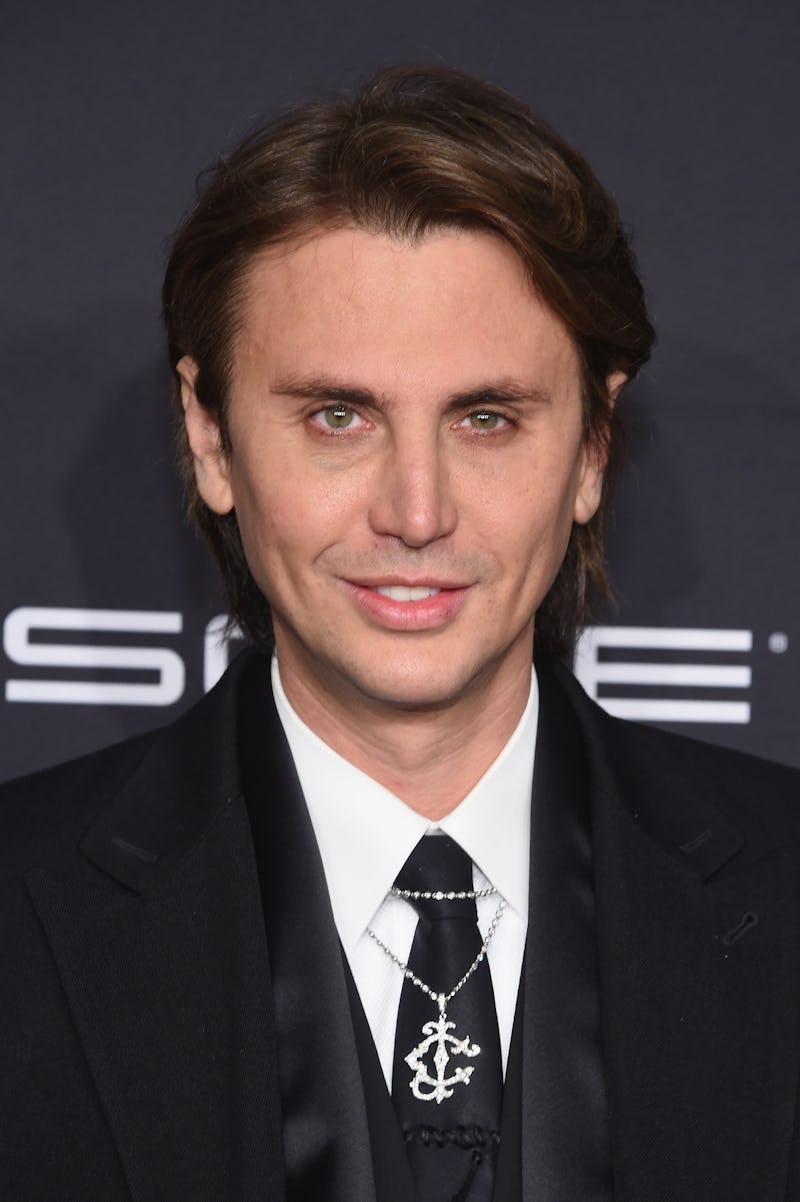 Jamie McCarthy/Getty Images Entertainment/Getty Images
If you follow the Kardashians closely, you know who Jonathan Cheban is. Since the beginning of Keeping Up With The Kardashians, Cheban has appeared on the reality show and is one of Kim Kardashian's best friends. But besides being a professional reality star BFF, what does Cheban actually do for work?
Cheban lives a very luxurious lifestyle (well, he has to keep up with his BFF), which he can credit to his hard work over the years. The 43-year-old is an entrepreneur who has many credits under his name, including being a publicist, CEO, reality star, designer, restauranteur, and now, a self-proclaimed "food god."
That is definitely a mouthful, but Cheban seems to have handled all of his projects with ease and determination — even the ones that haven't exactly taken off. According to the Daily Mail, Cheban was born in New Jersey to Russian parents, Mikhail, who was a diamond dealer, and Galina, who is a real estate agent with Sotheby's. Cheban attended Hofstra University, gaining a communications degree and immersing himself in the world of celebrity and publicity. He also knew some famous faces from when they were younger. In an interview with the Observer in 2004, he said,
"It's really weird, because I do have a lot of friends who are famous, but I always knew them way before...I've been friends with Paris and Nicky (Hilton) since they were kids."
Primarily, Cheban is a publicity guru. The Observer noted that Cheban worked at a few firms before he launched his own, CommandPR. His connections with the celebrity circuit led him to organize events like P. Diddy's white parties, a Janet Jackson album-release party, and a J. Lo pre-party for the MTV Video Music Awards. Not a bad resume!
After his multiple appearances on KUWTK, Cheban being known as a professional celebrity BFF took off. In 2010, he tried his own hand at reality television when he starred on E!'s The Spin Crowd, which followed him and his PR friends, but the show was ultimately cancelled after one season.
Apart from PR work, Cheban has had his hand in many pots. In 2008, he launched Kritik clothing line, and in 2011, he partnered up with RichRocks to launch a jewelry collection, JETSET. But these days, Cheban is focusing on his love of good food to launch a few culinary related ventures. In a September 2016 profile in GQ, Cheban told the magazine,
"I definitely want to be like a Guy Fieri or Anthony Bourdain for the young and hot. That would be amaaazing."
He subsequently launched Prepped Delivery, a meal delivery service that delivers "locally and ethically sourced," "chef prepared," and "maximum nutrition" meals to your home every week. He now plans to launch a website, FoodGod.com, a title which he has begun to brand on his Instagram.
He told People in Español of the venture,
"People will visit the page and say, 'I'm going here for the Latin Grammys, what are the best places to eat? Where are people like Enrique [Iglesias] and other celebrities eating? Where are the best cupcakes to eat?' I just know every little place so I'm going to give them the FoodGod bible."
Over the years, Cheban has honed his business savvy and it's probably been inspired by all of the time he's spent with the Kardashians. If anyone can launch a successful venture, it's that family, and combined with his own ambitions, he'll probably be starting businesses for years to come.