This Is What Kylie Jenner's Butterfly Tattoo Probably Means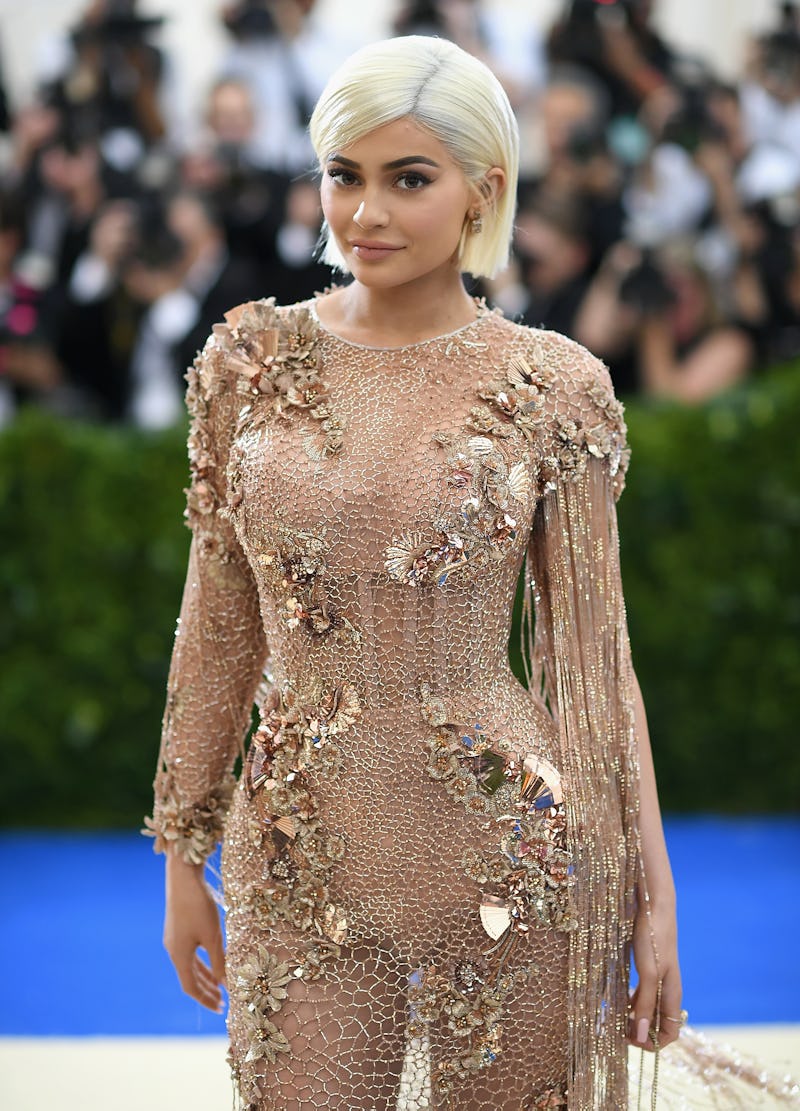 Dimitrios Kambouris/Getty Images Entertainment/Getty Images
Once you start, you can't stop. That's pretty much how things play out with tattoos. You get one and then you want another. And another. And then another. It appears that Kylie Jenner got a new butterfly tattoo. The itty bitty inking lives on the back of her ankle and is added to a tattoo collection that includes her hip tattoo. Jenner's butterfly tattoo is so small that you wouldn't notice it unless you were looking for it or unless she pointed it out. Jenner shared a photo of the tattoo, although she hasn't yet confirmed if it's real or fake, on her Snapchat because that's where she shares everything about her fabulous life, like reveals of her Kylie Cosmetics Summer 2017 Vacation Edition Collection. So, what does Kylie Jenner's tiny new tattoo mean?
Well, it's a butterfly and that's a pretty popular tattoo design. Butterflies are pretty and they are free. But there is some speculation that Jenner got the new inking to match the one her rumored BF Travis Scott has. Scott has the same tattoo in the same spot and shared it on his own Snapchat, according to Glamour.
Furthermore, as Billboard noted, the singer has a song called "Butterfly Effect" and even captioned an Insta shot of Jenner exiting a private plane with the song title. So, it could be a safe (albeit unconfirmed) assumption that Jenner elected to celebrate her reported relationship in quite a permanent way.
Aw! It's like a butterfly profile and it's so delicate and cute. If it is indeed real, and she decides later on that she no longer likes it or wants to forget about the rumored inspo, this teeny tiny tattoo can easily be covered and/or incorporated into a larger piece, since it's so small. Or she can just consider it a reminder of a chapter of her life and leave it as is.
Also, as a concept, the butterfly effect suggests that seemingly small and insignificant causes can have greater effects on life as we know it.
Jenner also shared a Snap of her Velvet Lip Kits, set to "Butterfly Effect" with some heart emojis.
If the matching etchings are indeed real, Jenner and Scott now have further cemented whatever bond they might share... in ink.