This Is What Lucy Hale's New Tattoo Means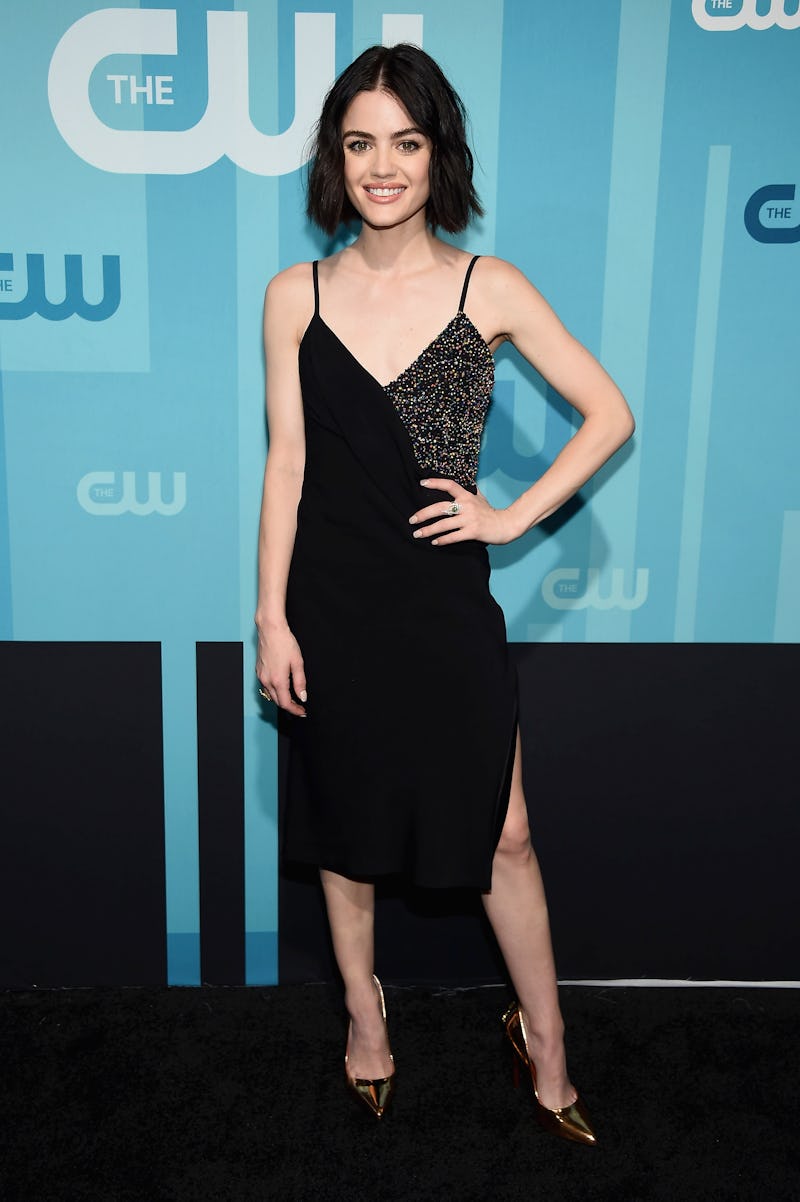 Dimitrios Kambouris/Getty Images Entertainment/Getty Images
Just days after Ashley Benson flaunted a new tat, another "pretty little liar" jumped on the body art bandwagon. Lucy Hale got a new tattoo, and you may be now wondering the meaning behind the ink. So, is there significance to the symbol? Or is it just a way to commemorate the wrap of PLL?
The 28-year-old took to Instagram on Friday to show off some new ink. The design featured what looked like an intricate light bulb in a reddish brown color on the back side of her upper arm. The emblem is not exactly common, so what is the interpretation?
Luckily, the actress explains in the caption. "Be the light. Thank you @_dr_woo_ for my new tattoo that's my new favorite," she writes alongside the selfie, with an emoji of an actual light bulb. Clearly, Hale is much more spiritual than meets eye. It seems the design serves as a reminder that no matter what life throws at us, we must "act like the light" rather than sink into the darkness.
The truth is, the actress is no stranger to getting tatted. Remember when she got matching tattoos with her cast mates on their "shh" finger? She even apologized to her mom in the new photo for adding yet another tattoo to her collection. This latest one, however, has got to be my favorite. I'm totally into the profound positive message this it stands for. If I were to get one, I'd make sure it's super meaningful, too.
Check out the beautiful ink.
I'm completely obsessed.
It seems there's a bit of a vintage influence to it, too.
I'm obviously not the only who's totally digging the tattoo.
As you can see, her fans are just as infatuated.
TBH, me too.
It's everyone's favorite.
This is such a good point.
Maybe Shay Mitchell will get inked next?