Here's What Meghan Markle's Sister Does For A Living — Aside From That Tell-All Book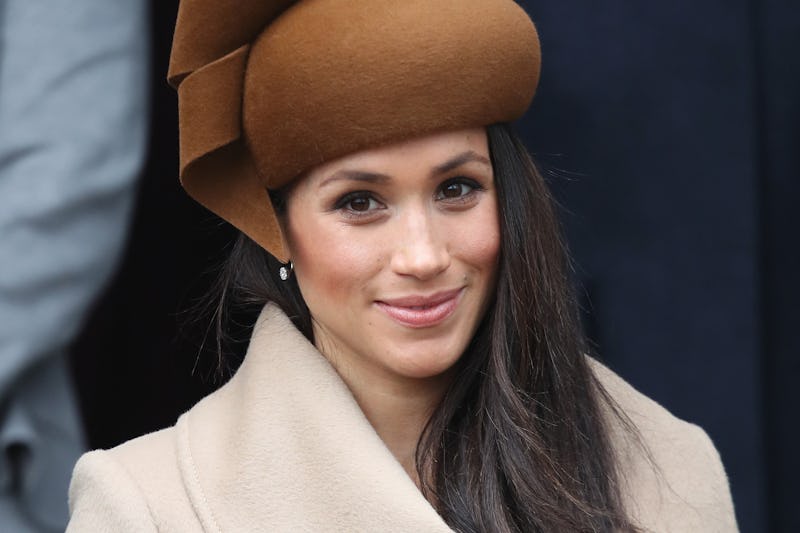 Chris Jackson/Getty Images Entertainment/Getty Images
Samantha Grant, Meghan Markle's half-sister, has been making headlines lately for her upcoming tell-all memoir, The Diary of Princess Pushy's Sister. However, Grant isn't exactly an author by trade — and it's pretty tough to tell what Meghan Markle's sister does for work when she's not taking to Twitter, talk shows and everywhere in between to discuss the royal romance. But, according to a source at People, Markle and Grant have reportedly been estranged for nearly a decade, which has led some to say that Princess Pushy is just an attempt to capitalize on on Markle's newfound fame — especially since Grant doesn't appear to have another job at the moment.
Vanity Fair (along with several other publications) recently referred to Grant as a "former actress and model" — pretty good gigs if you can find some success. So, has Grant just been sitting on some serious savings from her Hollywood hey-day? If so, that could definitely explain why she seemingly has tons of free time these days. However, a quick search on IMDB shows that "Samantha Grant Markle" only has three noted credits to her name: one as an actress on a single episode of Matlock in 1993, one as an associate producer for a 2012 film called Choices, and one as a writer for a 2013 sci-fi short called The Participant. Based on this information alone, it appears as if acting, writing and producing have all been occasional hobbies of Grant's, rather than a life-long career. As for the "model" part, there's no easily-searchable evidence that Grant established herself in that role, either.
So, if Grant's career as a "former actress and model" didn't exactly pan-out long-term, how has the 52-year-old been spending the professional part of her life? According to her Twitter bio, she's been extremely busy pursuing more than a few different academic degrees — four, in total. Grant claims that she has a Bachelor's degree in Criminology, as well as three Master's degrees: one in Counseling, one in Vocational ("Voc") Rehab Counseling, and one in Creative Writing. There's no mention of where she attended school for any these degrees, but her Twitter profile photo shows holding some sort of certificate while wearing a cap and gown, so it's probably safe to say she definitely graduated from at least one place.
To recap: Grant has spent some time in entertainment, and a lot of time in school. It's unclear whether or not she's held a job in one of her many alleged vocations, but at least Princess Pushy will allow her to flex her writing chops a bit. Grant told Page Six that, despite her strained relationship with Markle, Princess Pushy won't slam her half-sister. "It honors Meg [Meghan Markle] and it looks at the implementation of the Civil Rights Act … and how I felt watching the media abuse my sister along racial lines," Grant said. "Had it had a negative tone, Meg's attorney's would have injuncted it … I am not capitalizing on my sister's fame. This is saying something on a subject that means a lot to me. It's warm, witty and historically meaningful … I think my sister, Harry and the royal family will be happy with the book."
Regardless of how Princess Pushy turns out, Grant insisted to Us Weekly that she doesn't harbor any hard feelings towards her half-sister, and that previous reports of her bad-mouthing Markle were simply "taken out of context." If this is true, perhaps there's a chance that Grant and Markle can work on mending their relationship in the future. Either way, there's no doubt that Grant stands to make a ton of money from her tell-all, but it may just end up costing her an invitation to the wedding.