Michelle Williams Isn't In The Heath Ledger Doc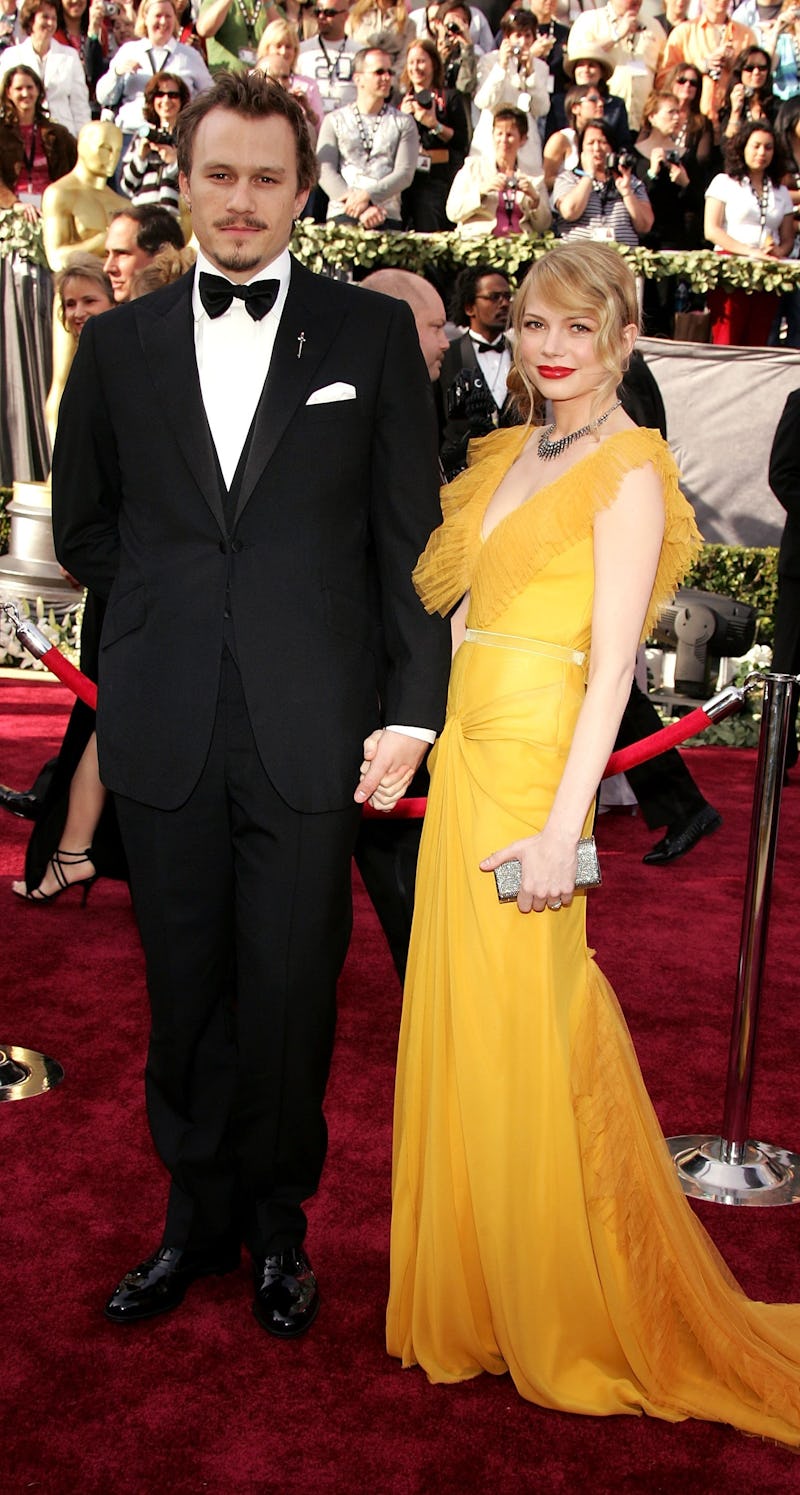 Frazer Harrison/Getty Images Entertainment/Getty Images
Nearly 10 years after his tragic passing in 2008, renewed interest in the legacy of Heath Ledger is taking root. That interest is mostly taking the shape of the new documentary I Am Heath Ledger, which is comprised of talking head interviews and home videos shot by Ledger himself. Many of Ledger's friends and family appear in the documentary trailer, but the one person who may have the most intimate knowledge of Ledger doesn't seem to have been interviewed. What the actor's ex Michelle Williams thinks of I Am Heath Ledger is unknown, since she doesn't appear in the documentary and hasn't spoken publicly on it. (Per Williams' rep, the actor isn't providing any comments on the film.)
Williams has a non-existent social media presence and is not readily candid on her private life. Save for the occasional disclosure during an interview, Williams does not air her personal details and feelings in public, an entirely understandable and respectable thing to do. As such, it's no surprise that she wasn't interviewed for I Am Heath Ledger or spoken up about it.
Williams is most likely staying mum in order to maintain a sense of normalcy and privacy for her and Ledger's daughter, Matilda. In an E! interview, the actor said that she is only interested in commenting on life as a single parent from here on out, while any talk of Ledger is a no-go. "I can talk about grief because that's mine, about single parenting, about trying to balance work and kids," she explained. "But what I don't have to talk about is what happened between Heath and me in our relationship."
Williams' decision to stay private on her relationship and the documentary are commendable, and perfectly understandable. As someone so close to Ledger right until his passing, it makes sense that she would want to keep her memories of him to herself.