Pippa Middleton's Job Has Changed A Bit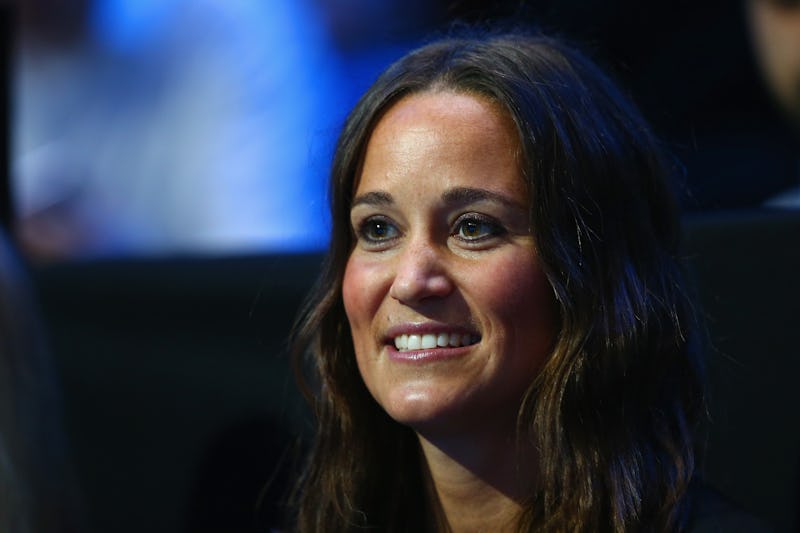 Clive Brunskill/Getty Images Sport/Getty Images
You know her as the Duchess of Cambridge's sister, but what does Pippa Middleton do for a living? All eyes are on Kate Middleton's sister in the run-up to her upcoming nuptials to hedge fund manager James Matthews and inquiring minds want to know what's the deal with her career. Well, after studying English literature at Edinburgh University, she briefly did stints in PR promoting luxury goods and also worked a three day a week job at events planner Table Talk.
Long before "bottomgate" — the name I'm allocating the collective media focus on the back of Pippa's bridesmaid dress — she already edited Party Times, the online magazine spawned by her party planner parents' company Party Pieces. Following her appearance at the royal wedding, her writing career went up a gear. First, she was offered a publishing deal worth £400,000 for penning her own guide to throwing an incredible party, Celebrate: A Year of Festivities for Families and Friends. Sadly, the book was panned for offering overly obvious advice like "Nothing says summer quite like a barbecue."
Second, in 2013, it was announced that she would write a fortnightly column for the weekend supplement of the Daily Telegraph that was titled "Sport and Social." But after the comments became increasingly vicious, the comment section beneath the column was disabled, and, after six months, it was announced that she would no longer write for the paper. A spokesperson told the Daily Mirror, "As far as I am aware, it was just one of those things."
Still, this didn't hurt her writing career. Between 2012 and 2014, she occasionally wrote columns for British conservative magazine The Spectator, and she also contributed a food column for supermarket magazine Waitrose Kitchen and wrote for a series of upper-class sport columns for Vanity Fair up until May 2015.
While the Daily Beast speculated that the keen sportswoman had landed a special reporter role at NBC, it also theorized that the 33 year old wasn't considered a good fit for the role. However, others claimed that it was Middleton who had declined the TV reporter role after concern from the Palace.
But if you're tempted to feel sorry for the younger Middleton sister, who no longer appears to write much, remember the sage words of Beyoncé: "The best revenge is your paper." The company she established, PXM Enterprises Limited, which lists its activities as "other publishing activities" (presumably so both her journalism and book would be covered) declared earnings of £229,241 at the end of 2014, its first fiscal year.
In recent years, she quit so much of her paid writing work, including her editorial position at Party Times, where she continued blogging at until 2016. Instead, she has spent far more time focusing on charity work like her role as ambassador at the British Heart Foundation, where she has raised money and awareness by riding her bike from London to Brighton. And, with a millionaire fiancé, who can blame her for wanting to use her time to make the world a better place rather than earning cash?
But if you're missing her writing, don't despair. She released a new cookbook Heartfelt in December 2016 with "heart healthy" recipes and with all proceeds going to the British Heart Foundation's research into fighting coronary heart disease.
So, it looks like her career is live and kicking. She's just foregoing the money part to help those less fortunate.