The 2017 Strawberry Moon Is Going To Be Intense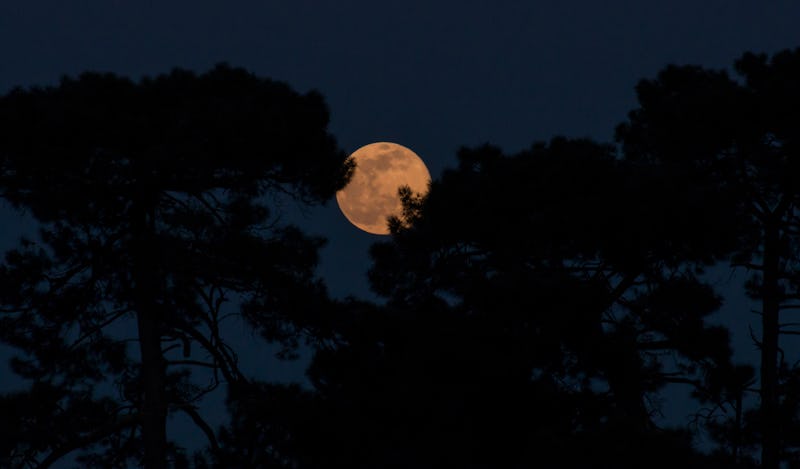 Alexandre Brochard Photographies/Moment/Getty Images
The Strawberry Moon in fire-sign Sagittarius is a time gather and harvest things you've planted (literally or metaphorically) earlier this spring. So, what does the 2017 Strawberry Moon mean for your sign? The Strawberry Moon is a time of transformation as you continue transforming (or ripening). What's more is that the Strawberry Moon coincides with the end of Jupiter Retrograde, a four-month period of expansion and growth. After June 9 you should be able to begin to implement any changes you've decided to make during the retrograde period.
This full moon does not resemble a strawberry; the Strawberry Moon got its name because the Algonquin tribes took it as a sign to gather ripening fruit, according to the Farmer's Almanac. Astrologically, you can interpret this as growing into your best self as you heal from old wounds. Additionally, Astrology King explained that the full moon has a direct relationship to the previous new moon.
"Your May 25 new moon goals can now be fine-tuned or completed, it is harvest time," Astrology King advised. "You can make emotional adjustments in response to those new goals. The full moon effect lasts for two weeks up to the next new moon, in this case the June 23 new moon."
Here's how the last full moon of spring, the Strawberry Moon, will affect you. Buckle up — this one will be an intense experience for many of you. Because the full moon affects each sign differently, you may want to see how it's going to affect your friends and family too. This could help you understand their motivations during the full moon, and help you steer clear of any potential dust ups.