Here's Your First Peek At The Balmain x L'Oreal Lipstick Collection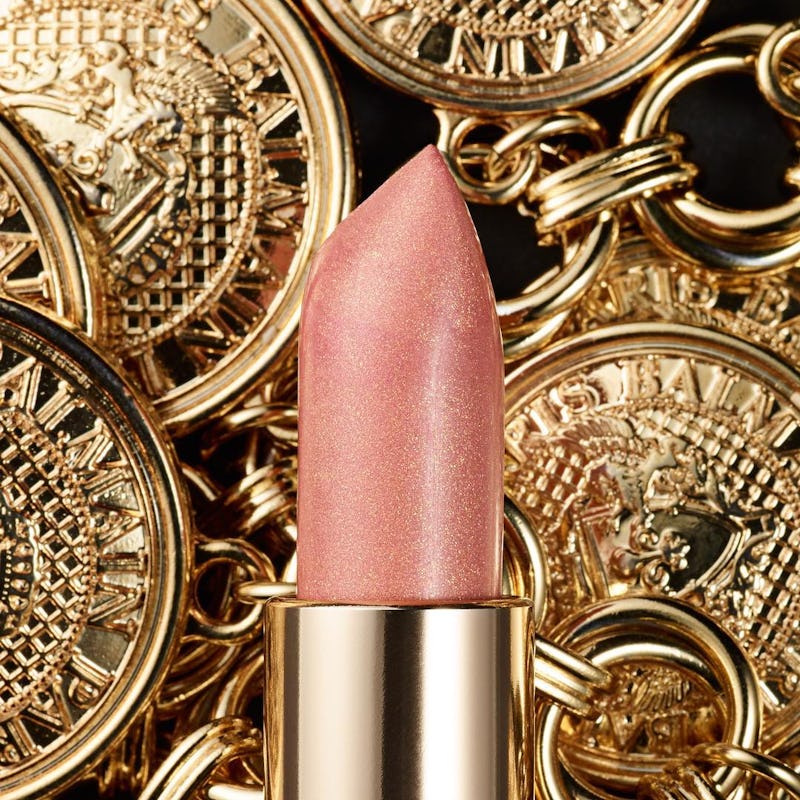 Back in May, a massive announcement was made: a fashion icon would be collaborating with a beauty giant to make one super collaboration that would rock the makeup world. Everyone is waiting patiently, but now, a first look of the Balmain x L'Oreal lipstick collaboration is here. And it's good.
On May 3, Balmain Creative Director Olivier Rousteing posted an Instagram of arm of differently-hued lipsticks with the caption "BECAUSE WE'RE ALL WORTH IT #balmainxloreal #comingsoon #becuaseweworth it" sending shock waves through the beauty world.
Here's what we know: the collection, available Sept. 2017, features 12 different shades that fit into three different color themes, according to WWD. The limited-edition capsule collection is the first time Balmain is dipping its toes in beauty. This isn't the brand's first collaboration, though — H&M and Beats by Dr. Dre are just a couple of the other brands Balmain has collaborated with.
And here's where they differ from regular lipsticks: three of them are "jewel editions," which means that the lipstick itself is incased "wearable accessories." It's classic Balmain to add functionality and style to make a standout product that can't be beat.
It's safe to say that Balmain and L'Oreal fans have been waiting in anticipation. And they finally got what they wanted — a sneak peek.
On July 27, L'Oreal's official Instagram posted a first closeup photo of one of the lipsticks and revealed its name, Confidence.
Sparkly with touches of pink, nude, and peach, Confidence is the perfect on-trend shade right now.
And naturally, people are freaking out in the comments.
"Just beautiful 🌹 🍃 🌹 🍃 🌹 🍃," "OMG I am beyond excited for this, this color is gorgeous. I'm obsessed with any thing rose gold," and I think my heart just stopped," are just some of the comments accompanying the photo.
"L'Oréal Paris and Balmain share the same strong vision of femininity and the same goal, to empower women and offer them diverse ways to express themselves," said Rousteing, according to WWD. "With this collaboration, I'm thrilled to make this idea tangible for every woman around the world."
Rousteing served as the creative director for the new hues, package design, and campaign for the Color Riche lipsticks. With these two powerhouses collaborating, there's no doubt that this collection will bring the best quality and style forward.
"Accessible beauty and high fashion now have a symbolic meeting point: This new Color Riche limited collection with Balmain Paris," said Pierre-Emmanuel Angeloglou, L'Oréal Paris global brand president, according to WWD.
Now that the first official look is out, insanity will ensue.