The 'Boy Band' Prize Is So Worth It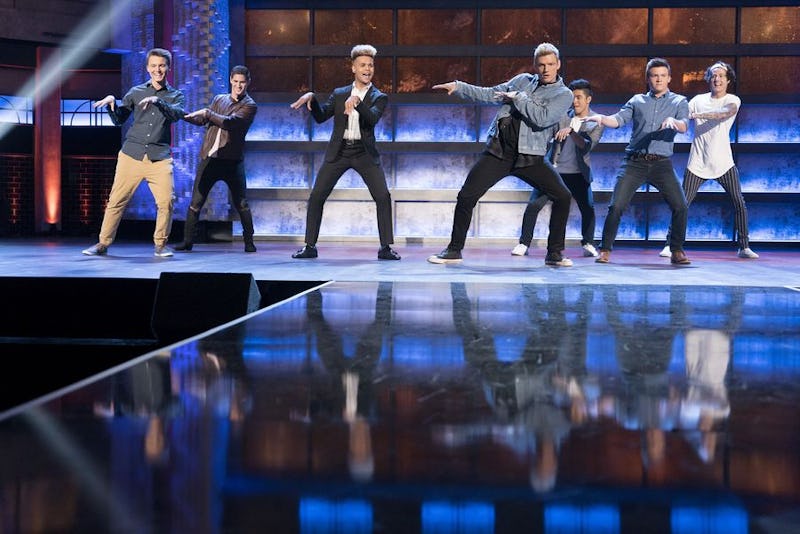 Eric McCandless/ABC
If you are anything like me then you are still longing for the days when boy bands like *NSYNC and The Backstreet Boys were the reigning royalty of pop music. During that much simpler time, it seemed like there was an influx of television shows that tried to re-create that formula with mild, varying success. (I'm looking at you, O-Town.) Well, take a step into my time machine, because on June 22, ABC is debuting a brand-new competition show called Boy Band that seeks to form the perfect musical dude group, just like the days of yore. With Rita Ora, Emma Bunton, Timbaland and Nick Carter all serving as mentors and judges, this seems like a real deal opportunity. So what do the champions of Boy Band win?
Well, as it turns out, the Boy Band grand prize is pretty phenomenal. According to Variety, the winning group of musicians will actually score a recording contract with Hollywood Records. This company is just a little record label with a few notable names to its credit. Have you heard of a band named Queen? Demi Lovato? Miley Cyrus? Selena Gomez? Well, they all have signed with Hollywood Records. So this prize is no joke and has the potential to catapult the winners into real fame. Many artists will work their whole lives to secure a major label music contract, and only a handful of them will actually achieve that during their career.
The way the competition will work is that hundreds of men will compete for 18 spots, split across three groups. Those groups will then compete, be mixed up, and finally rearranged into one supergroup composed of five winning individuals. Those five remaining contestants will become a boy band with a Hollywood Records recording contract already to their name. Bunton, Ora, Timbaland and Carter will all serve as "architects" — which is what the series will call them — to build this best-of-the-best group. The celebrities will act as both judges and coaches, pulling from their respective backgrounds in a variety of genres and styles.
It will certainly be interesting to see what becomes of the final five guys who win this amazing prize — a prize that most artists only dream about. Who knows? They might even be the second coming of *NSYNC.