Who Knew Playing 'Candy Crush' Could Be So Lucrative?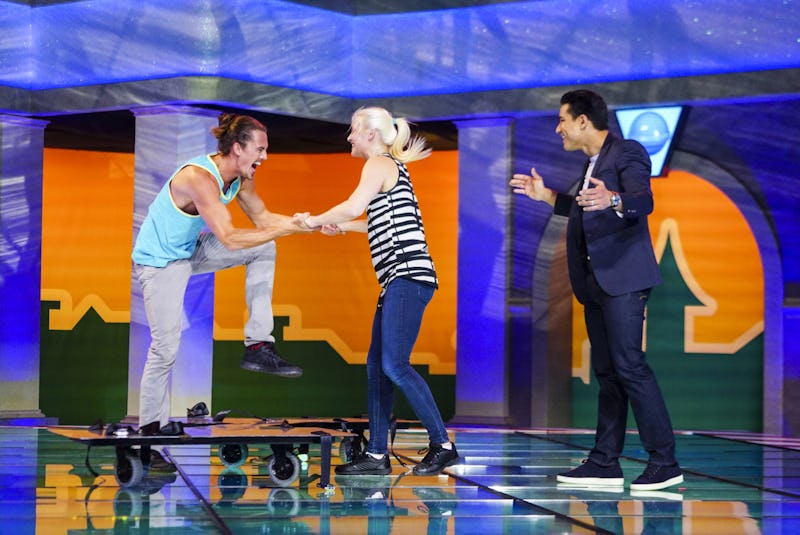 Sonja Flemming/CBS
Phone games are fun and addictive, and CBS has decided to capitalize on the craze with its new summer game show Candy Crush. Starting on July 9, teams of two will compete on a giant version of the popular mobile game board for glory and more, in a series hosted by the dimpled and ubiquitous Mario Lopez. So, what do Candy Crush winners get? Unfortunately, that little icon on your phone won't offer you the same opportunity to make bank from your Candy Crush skills.
While the first episode features Survivor and Big Brother contestants vying for the grand prize, the rest of the episodes will feature regular contestants, who aren't already famous from various CBS reality shows. Those contestants will be competing to win varying amounts of cash on Candy Crush. According to CBS News New York, the big pot is $100,000 — not a bad take for mastering an app game. Mario Lopez told the station about the final challenge the contestants have to tackle to win that $100,000:
"Well, I think it all comes down to the obstacle course at the end when the two teams are pitted against each other and whoever wins goes home with a hundred grand. They start off on the horizontal board matching the candies and they've got to get this key to come all the way down. Then they go to the other vertical board where their partner is at and they're swinging around to try to match the candies. It gets very intense and goes down to the wire often, it's really exciting."
If Candy Crush does well on CBS, maybe its next game show will be another adaptation of a mobile app. Wouldn't you want to play a life-size Tetris or 2048? Better keep up your practicing — you never know when a game you play to pass the time could become an opportunity to win thousands and thousands of dollars.