Here's What This Month's New Moon Means For Your Sign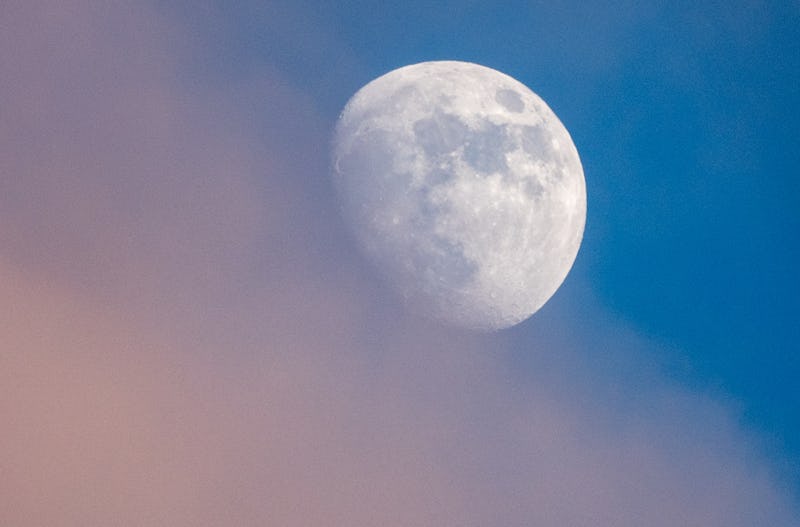 Matt Cardy/Getty Images News/Getty Images
A new moon will be rising on May 15, and it's one you'll want to pay attention to. While all new moons generally give off pretty good vibes, this one may be particularly powerful, because Uranus is also moving into Taurus. Of course, a new moon means something different for each person, depending on your horoscope. If you want to get an idea of what you can expect, you can find out what the May new moon means for your sign.
The May new moon falls in Taurus, and will require some preparation, like setting new goals and getting your mind in the right place. A new moon always represents the end of one cycle and the beginning of a new one, so of course, it's a great time for beginnings and fresh starts. It's also a time to look back on the behaviors and/or habits that haven't been serving you, and to get rid of them, or find new ways to progress. According to Astrology King, the effects of this May new moon will last until the June new moon on June 13, but the best time to make a fresh start and to begin any new projects is during the first two weeks. In other words, now is your time to start listing some goals and things you want to accomplish in the next few weeks.
This is a particularly good time to make goals in your career. Forever Conscious says, "The New Moon in Taurus will be offering a very stable and rewarding energy that is going to help us maximize all that we have been working on throughout the year, particularly professionally."
Uranus moving into Taurus will also impact you. Uranus is the planet of innovation, rebellion, and change, so it will fill you with the need to do something new and see things in a different way. Here's what you can expect based on your sign: