Men On Reddit Are Sharing What Sex Feels Like In Great Detail & It's ~Enlightening~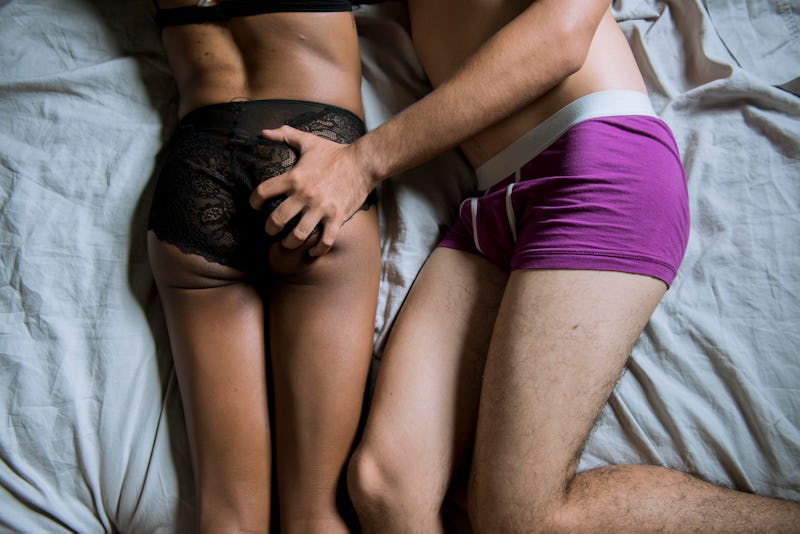 BDG Media, Inc.
What does anal feel like for men? Well, considering some men seem totally obsessed with it, it's easy to assume that it must feel amazing, but I'm not really sure why it's so different from good, old PIV penetration.
As someone without a penis, I'm wasn't really aware what the sensation difference is for men — but now there's a way to know. An AskReddit thread asked men to talk about the difference between the two and their responses are really interesting and very graphic. Because even for the guys who loved doing it, not all of them actually preferred the feeling of anal to the feeling of vaginal sex. In fact, there were a lot of different factors that seemed to influence why they actually wanted to do it. Some of them were the physical sensation, but others had to do more with the power dynamic between the partners — and even the intimacy.
Now if anal isn't your thing, that's totally OK. You should never do anything sexually that you're not comfortable with and doesn't make you feel absolutely amazing. But if you're curious as to what is going through a dude's mind when he talks about it, now you can have some insight. Some of their responses are detailed AF, so just be prepared for a whole lot of oversharing. Here's what they said.