The Super Bowl Is Not Your Only Sunday Option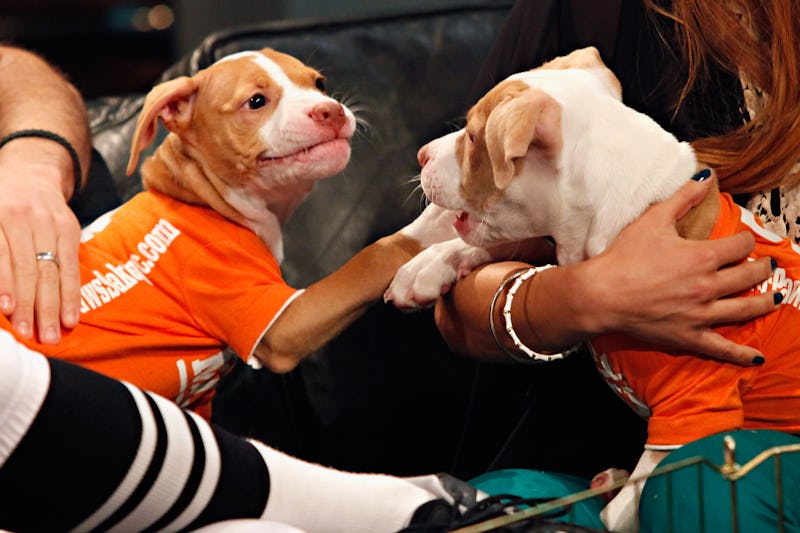 Cindy Ord/Getty Images Entertainment/Getty Images
The Falcons and the Patriots may be matching up on Sunday evening, but despite the giant displays at the grocery store and obsessive build-up, you don't actually have to watch the Super Bowl. I'm not gonna make you, and nobody else will either. What else is on during the Super Bowl on Sunday? Believe it or not, you have plenty of choices.
The game officially starts at 6:30 p.m. EST on Sunday, Feb. 5. Obviously, the most famous counter-programming to the Super Bowl is the Puppy Bowl on Animal Planet. You could also hit up your favorite streaming service for something to occupy your weekend while that pigskin is getting kicked around on FOX.
If you're not interested in the commentary and build up this year, there is plenty on during the pre-game that you can watch instead as well. There's the PGA Tour on CBS, snowboarding, skiing, and a dog competition on NBC, and an NBA game on ABC. FX is also showing The Heat and Turbo. You could also watch the Lindsay Lohan The Parent Trap on E!
As for the main event, here's what other networks are airing against the Super Bowl. There's basically something for everyone.
Movies
Starting at or around the same time as the game, Madea Goes To Jail on TNT, Scooby Doo on Nickelodeon, Shrek on TBS, and Harry Potter And The Deathly Hallows (Part I & II) on Freeform.
For the premium cable crowd, there's Mission Impossible III on SyFy, Spy Kids 2 on Cartoon Network, Bonnie and Clyde on Ovation, The Omen on IFC, and The Fault In Our Stars on FXX.
TV Marathons
BBC America is running an original series Star Trek marathon, and SVU is playing on USA. Oxygen has a Snapped marathon. You can also catch up with the Real Housewives of Atlanta on Bravo and Friends on MTV.
Other Sports
If football's not your sport of choice, there is College Women's Basketball on, a 30 For 30 marathon on ESPN, College Gymnastics on ESPN 2, a couple of hockey games on the MSG network, and on Univision another football game — known to us, of course, as soccer.
The Super Bowl may be one of the biggest television events of the year, whether you're a fan of one of the two teams, in it for the commercials, or just waiting for the Lady Gaga concert that "happens" to be in the middle of the game. That said, there is always more to watch on television. I certainly am no going to tell you what to do this Sunday.