Kim Jong-Un's Half-Brother Reportedly Assassinated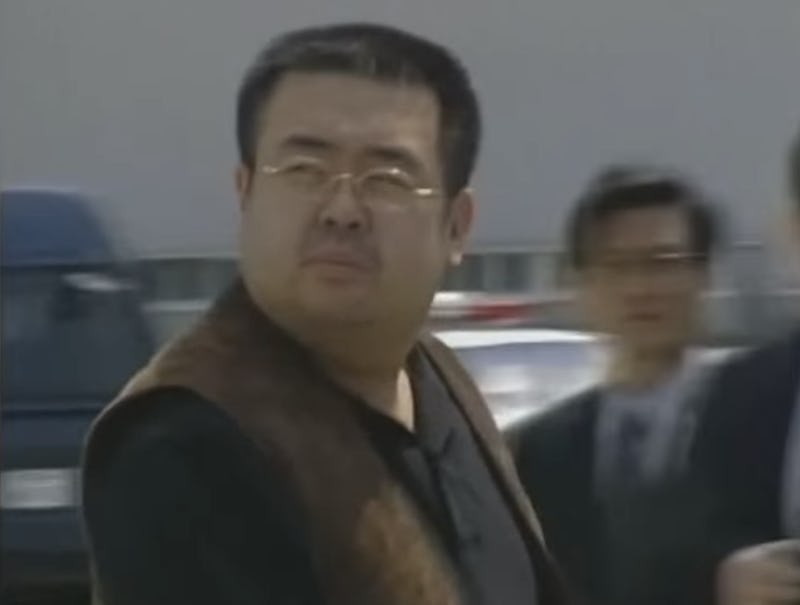 The older half-brother of North Korean leader Kim Jong-un, Kim Jong-nam, was reportedly assassinated in Malaysia on Monday. News of his death broke on Tuesday. Malaysian police initially described Jong-nam as an "unidentified North Korean man" after responding to the scene. He was in Kuala Lumpur International Airport when he suddenly appeared to fall ill and he passed away en route to a hospital. South Korean news outlets later reported that Jong-nam had been poisoned through the use of needles by two "female agents," who currently remain at large. The suspects allegedly escaped in a taxi.
Jong-nam's passing has been officially described as a "sudden death" on police reports. A post mortem investigation is pending.
Theories involving Jong-un's involvement in his brother's demise began circulating after the news broke. A South Korean spokesman for the Liberty Korea Party described the possible assassination as a "naked example of Kim Jong-un's reign of terror" in a statement. Jong-nam was recently reported as attempting to defect to South Korea, which researcher Cheong Seong-chang speculated might have motivated Jong-un to order the killing.
Jong-nam, 45, was older than his 33-year-old half-brother, Jong-un. Because the family adhered to the custom of raising possible heirs separately, the two brothers never met. Jong-nam had been estranged from the Kim dynasty since 2001 after unsuccessfully attempting to enter Japan with a forged visa in order to visit Tokyo Disneyland. Jong-nam and his family were exiled from their native country after the incident, subsequently moving Macau, China.
In a 2012 email exchange with Yoji Gomi, a Japanese journalist, Jong-nam deemed his younger brother as being incapable of ruling North Korea after their father's death in 2011. "I can't see on the kid's face any sense of duty or seriousness as the next leader of such a complicated country as North Korea, and any deep thoughts on the future of country," he wrote.
Jong-nam's political views differed from those of his relatives, opposing his late father's "military first" policy and believing that North Korea should end its isolationist regime and open its doors. In the 2012 book My Father, Kim Jong Il, and Me, written by Gomi, Jong-nam claimed his "liberal" ideals were the true motivation behind the Kim family's rejection. His son, Kim Han-sol, appeared to share his father's views on Jong-un's leadership; in a 2012 interview, he was quoted as saying, "I don't really know why he became a dictator."
If suspicions regarding Jong-un's involvement prove to be true, the attack would not be the North Korean leader's first attempt to eliminate his half-brother. South Korean authorities arrested and indicted a North Korean agent by the name of Kim Yong-su in 2010, resulting in the agent's confession that he'd been ordered by his country's government to kidnap Jong-nam.
Images: The Star Online/Youtube (1)