What Happens After You Win 'The Apprentice' Could Put You Off Applying For Life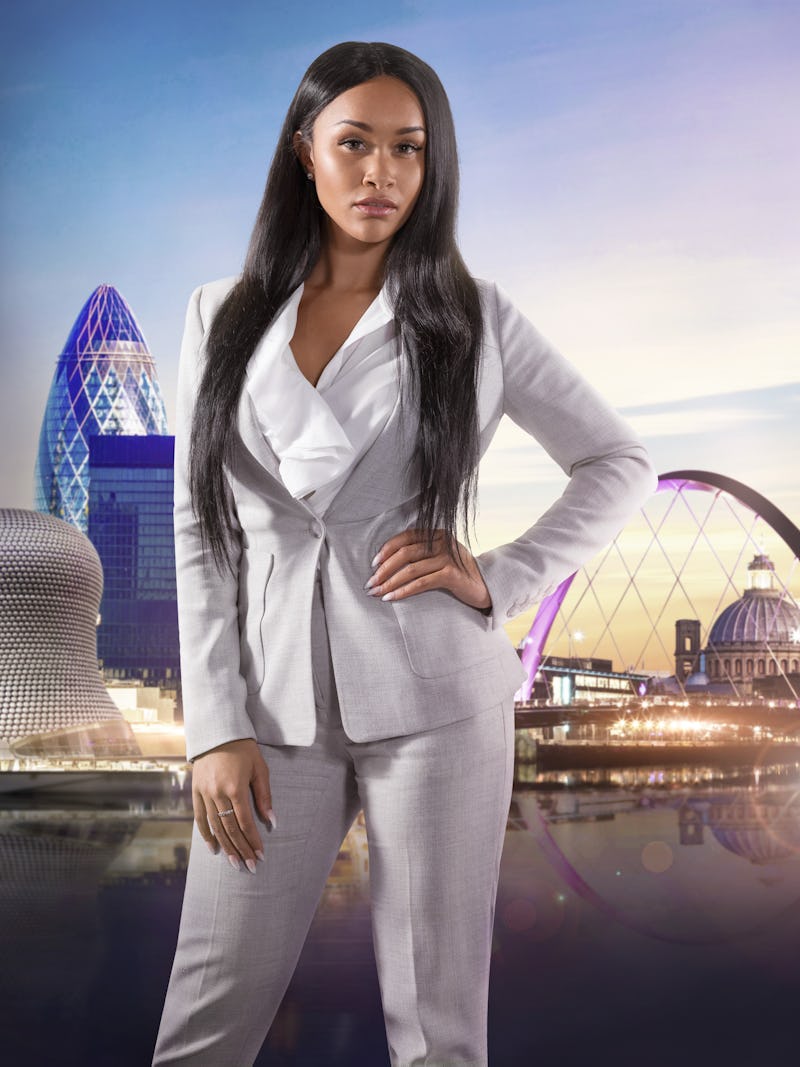 BBC/Boundless Taylor Herring
The Apprentice finale aired on Dec. 16 and there's already a hole in my mid-week TV schedule. How am I supposed to get through Wednesday without the knowledge that Claude Littner's scathing one liners and Karen Brady's iconic eye rolls will greet me at 9 p.m? If I were, swimwear entrepreneur Sian Gabbidon, who walked out of the boardroom with Lord Sugar's £250,000 investment and after 12 long weeks I would be wanting a couple of days of Christmas films on the sofa. But will she be afforded such luxury? What happens after you win The Apprentice? It would appear that when the film crew leaves the hard work has only just begun. But if Gabbidon proved anything over the last couple of months, she is not scared by a little hard work.
I assumed that the candidate who wins The Apprentice would be given a little time at the end of the process to go back to their homes, become accustomed to living with their partners or family again with no 6 a.m. wake up phone call, and treat themselves for winning one of the biggest business competitions on TV. But I was wrong. It would appear that The Apprentice 2018 victor, Sian Gabbidon will be getting the ball rolling immediately with Lord Sugar. When asked by Rhod Gilbert on BBC One The Apprentice: You're Fired whether she would be in work on Dec. 17 Lord Sugar revealed he had a meeting scheduled in with her this morning. Well, you know what they say — there is no time like the present. When asked by Gilbert on The Apprentice: You're Fired whether he would be giving Gabbidon a Christmas break now Lord Sugar said, "seriously, there is no messing about at my firm."
A fellow Apprentice winner has confirmed on the Express website that once your business plan is chosen things start to move pretty quickly. Mark Wright, who won The Apprentice in 2012 said, "as soon as he [Lord Sugar] said to me you're going to be my business partner, I think he was on text messages to me from the next day…the texts would say 'come around to my flat, we're going to talk about the business plan." With the big prize on The Apprentice being Lord Sugars guidance, contacts, and business know how it sounds as if he is there for the winning contestant right after the end of the show. But what about the big money investment? Wright confirmed to the Express online that "the money was in our business account four days after that day." It sounds like Gabbidon has an exciting few months ahead of her.
Picked out of the pack for her immense talent for design and cool head in stressful, and sometimes borderline ridiculous situations Gabbidon looked like a strong contender for Lord Sugar's investment from very early on. Her idea for reversible, customisable, affordable luxury swimwear was one I definitely bought into. Watching her whip up a prototype bikini for the final pitch on Sunday nights episode proved she not only knew the business behind her brand but she is also massively creative. Taking to Instagram after her win she posted a picture with her new business partner, Lord Sugar and wrote "I DID IT... & what an absolute rollercoaster it's been. Overwhelmed and still can't believe it! But VERY excited to start the sianmarie.com journey with @lord_sugar ...thank you to everyone who has supported me along my journey."
I can hardly believe another year of The Apprentice shinanigans has come to an end but it sounds like this is only the beginning for Gabbidon. She will definitely be hitting the ground running and I can hardly wait for her brand to launch. I will definitely be buying myself some new swimwear for summer 2019.