Here Are All The Gross Things That Happen To Your Body When You Stop Showering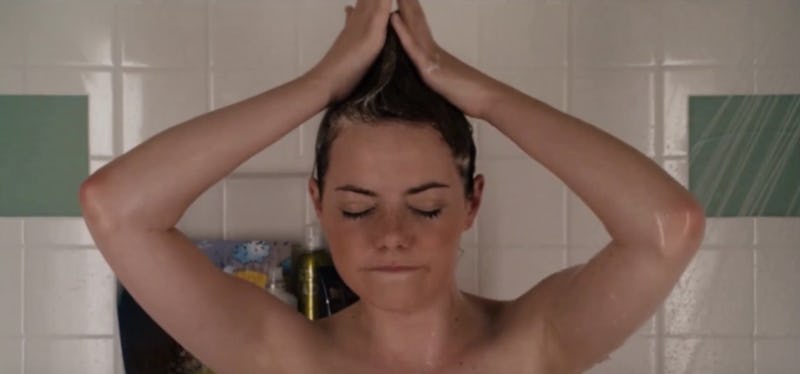 Sony Pictures
A few years ago, a friend of mine dated this guy who didn't shower. Not for medical purposes, or because he didn't have access to adequate bathing facilities, but as a political statement. What statement he was trying to make, I'm still not sure — all I know is that he smelled bad and talked a lot about how we're all being brainwashed by the government. As it turns out, in addition to making him the least popular person at the party, this guy's no-showering policy was doing pretty disgusting things to his body, as this video from Life Noggin explains.
The video breaks down exactly what happens to your body when you stop showering (spoiler alert: it's gross), but also warns against over-showering, because there's just no winning. And while the video concludes that one or two showers a week should be enough to keep you healthy, many viewers were skeptical of such a low number.
"Showering three times a week isn't really practical in tropical countries. Where I'm from, people shower at least once a day. The sun is hot and the air is very humid. You will sweat a lot and will stink at the end of the day. Your skin will also feel sticky," said one YouTuber.
"I am a girl that not only exercises daily but is mixed and has a HUGE head of curly, oily hair. I think me going out in public after having only showered once a week could be considered an act of biomedical warfare," wrote another.
Watch the full video below to see how your bathing habits stack up, and we'll lay out would happen to your body if you decided to stop showering altogether.