What Happens To Your Body When You Eat Vegetarian During The Week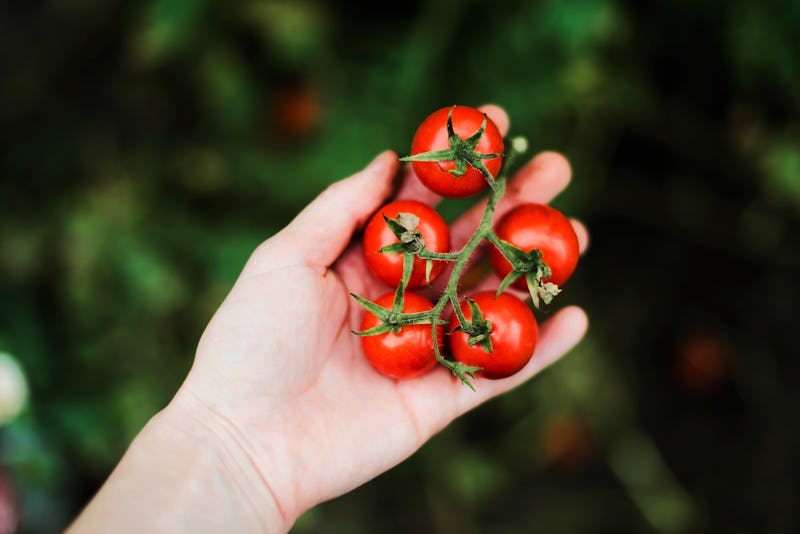 Cavan Images/Cavan/Getty Images
If you're considering becoming flexitarian, or eating a meat-free diet at least part of the time, there's good news: it seems to have health benefits. A study in Nutrients in 2014, for instance, found that in comparison to fully omnivorous people, semi-vegetarian people appeared to have a more nutritious diet. If you stick to a meat-free diet during the week and only eat meat over the weekends, for example, you may see some significant changes in your health — but experts tell Bustle that your body's reaction depends very much on how you replace meat during the week, and that it's difficult to predict with 100% accuracy how flexitarianism will affect you.
Whether you're going flexitarian because of health concerns, worries about the impact of meat consumption on the planet, or other reasons, experts say the Mediterranean diet provides a good blueprint to follow. "In general, a diet that is rich in vegetables and sources of healthy oils like nuts and avocados is the best choice," Dr. Nate Favini M.D., the medical lead at virtual primary care organization Forward, tells Bustle. "When it comes to proteins, there are plenty of healthy vegetarian options like beans and tofu." On omnivorous weekends, he suggests fish with lots of omega-4 fatty acids, like salmon. Over time, these changes may cause significant shifts in your body and health.
Here's what eating vegetarian during the week might do to your body.