Here's What BenDeLaCreme's Been Doing Since Her First 'Drag Race' Stint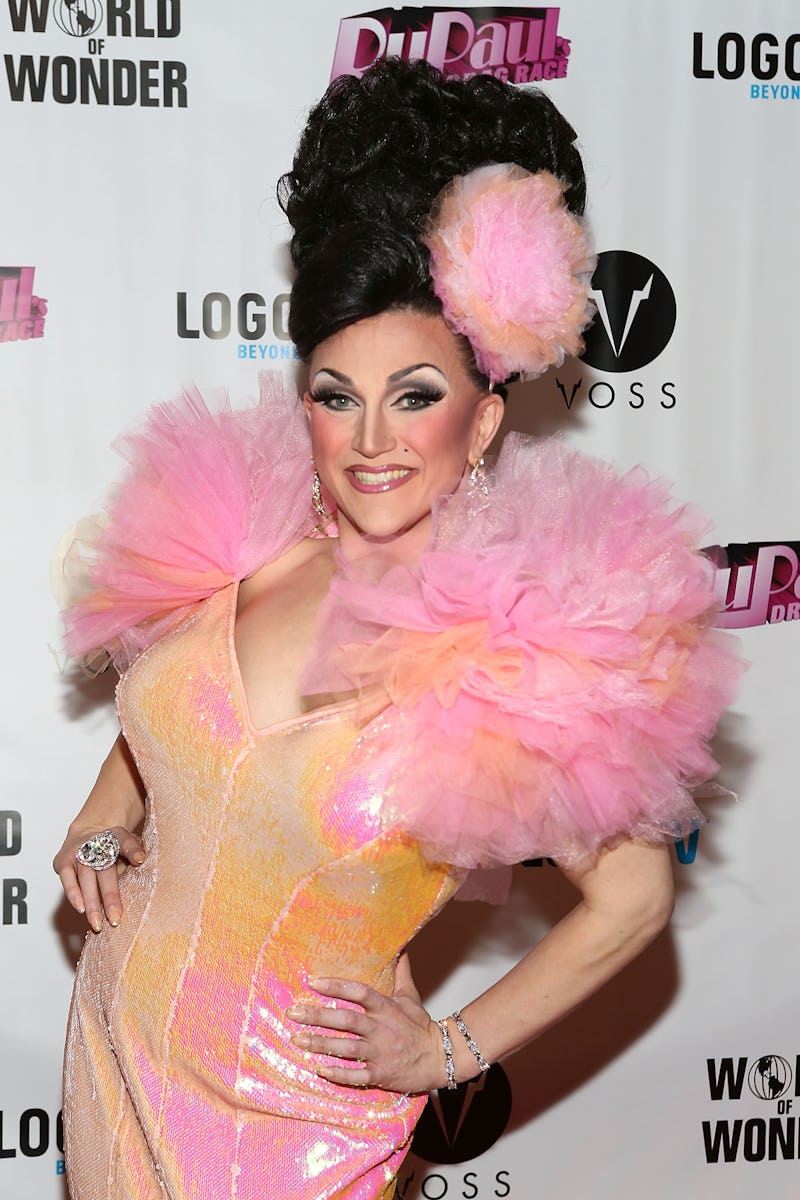 Robin Marchant/Getty Images Entertainment/Getty Images
Among the unforgettable and beloved parade of contestants that have appeared on RuPaul's Drag Race over the years, BenDeLaCreme has stayed in the memories of fans everywhere. BenDeLaCreme, whose real name is Benjamin Putnam, finished in 5th place in the reality competition in Season 6, but snagged the title of Miss Congeniality by fans, which might be even better than winning. She clearly made a big mark on the show, because she will be appearing on the upcoming All Stars season of the series. So, what has BenDeLaCreme been up to since Season 6 of RuPaul's Drag Race?
A better question to ask might be, what hasn't BenDeLaCreme been up to since her appearance on Season 6 of RuPaul's Drag Race? She has been performing and creating pretty much consistently since leaving the show in 2014. Immediately after Season 6 wrapped, BenDeLaCreme was already racking up appearances at a myriad of venues around the country — just a look at her Instagram page will have your head spinning. It really seems like she never takes a night off from performing and has been maintaining that break-neck pace ever since her season aired. Not only has she made independent appearances in addition to making appearances with the RuPaul's Drag Race cast, but she has also created and starred in a number of original shows.
From the jump, in 2014 from August 21-29, she headlined her own show called "Terminally Delightful" at the The Laurie Beechman Theater in New York City. The show is a mashup of live singing, dancing, comedy, and storytelling. It seems like a variety show, in drag.
In September 2014, BenDeLaCreme also starred as DeLa Manderson in a drag production of Hocus Pocus, produced by Peaches Christ, which literally sounds perfect in every way. The show appears to have been a one night only performance at the Castro Theater in San Francisco, California.
2015 brought another original show created and starring BenDeLaCreme. In "BenDeLaCreme's Cosmos", the star takes on a persona slightly more glamorous than Neil DeGrasse Tyson and tells tales of the cosmos as only she could. The show began in 2015 playing at the Laurie Beechman Theater, first between April and May and then again between October and November. The show was clearly a huge success, as it returned for another run in 2016.
Of course, yet another original show followed "Cosmos," of course. In 2016, BenDeLaCreme introduced her newest show, "Inferno A-Go-Go," which was still touring in 2017. The amazingly campy project is her own fabulous take on the infamous Dante's Inferno. Yes, BenDeLaCreme takes audiences on a trip through the 9 rings of Hell, complete with dancing, singing, comedy, and various puppets. One look at the trailer will already have you laughing.
Last but not least, this goddess of entertainment created a Halloween Spectacular in 2017 called "Beware The Terror Of Gaylord Manor." It is a cabaret/comedy show that is slightly spooky and apparently amazing. Broadway World described the show as "a Frankenstein's monster of camp, striptease, burlesque, comedy, multiple personalities, and other monsters."
When she is not touring with her brilliant shows or appearing and performing everywhere around the country, BenDeLaCreme likes to stay politically active, both as her drag persona and in real life as Benjamin Putnam. Ben attended the Women's Match in 2017 and continues to be vocal about equality for the LGBTQ community.
Somehow, BenDeLaCreme will find the time to compete on the All Stars season of RuPaul's Drag Race, premiering Thursday, Jan. 25 at 8 p.m. EST on VH1. Tune in to see this amazing queen do her thing.