You've Probably Already Read A Few Books By This Year's Nobel Prize Winner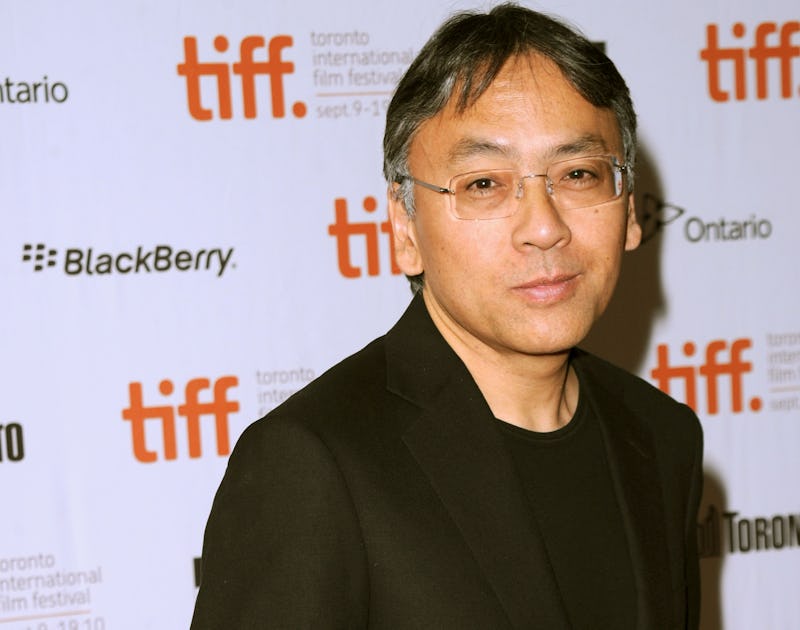 Jason Merritt/TERM/Getty Images Entertainment/Getty Images
In case you missed the fanfare, here's the news every book-lover will be talking about for days to come: Kazuo Ishiguro has won the Nobel Prize in Literature in 2017, a year after Bob Dylan notoriously (and contentiously) took home the prestigious honor. Kazuo Ishiguro is a bit of a departure for the Swedish Academy, who have become known for choosing authors who do not write in English and don't have large fanbases in the U.S. and other English-speaking countries.
The Japanese-born British novelist has several novels under his belt — many of which you will recognize, and perhaps many which you will have read. His novels include:
The author has also written a number of works of short fiction, as well as several screenplays. The novels he is best known for are perhaps The Remains of the Day, which won the Man Booker Prize in 1989 and was adapted into a film starring Anthony Hopkins and Emma Thompson, and Never Let Me Go, which was made into a film starring Keira Knightley, Carey Mulligan, and Andrew Garfield.
Arguably his most famous work, The Remains of The Day, tells the story of an English butler, Steven, who takes a six-day trip through the West Country and ends up on an excursion through his past, as he revisits his time serving Lord Darlington, World War I and World War II, and a love affair that never quite blossomed between he and the housekeeper, Miss Kenton. Like many of Ishiguro's works — as the Swedish Academy notes — the novel is focused on themes of memory, time, and self-delusion.
Another of his books – considered by many to be his masterpiece — is Never Let Me Go, a dystopian novel with a speculative fiction twist that makes its story of unrealized love and lost friendships that much more heartbreaking. The story begins when Kathy is 31-years-old, looking back on her days at an elite boarding school, where she developed an emotionally charged friendship with a girl named Ruth and fell in love with a boy named Tommy. As the novel progresses, it becomes clear that the boarding school is a facade for a dark secret— and once all is revealed, it becomes clear that their destinies were never in their hands at all. Like much of his work, it's simple, brutal, and wrenching in its examinations of memory, friendship, love, and fate.
In a statement made after the Nobel Prize announcement, the committee wrote that "Ishiguro's writings are marked by a carefully restrained mode of expression, independent of whatever events are taking place," the prize committee wrote in a statement after the announcement. "At the same time, his more recent fiction contains fantastic features."
That the honor is deserved is beyond a doubt, but judge for yourself, and pick up one of his books today.