Here's What Nadia From 'American Pie' Is Doing Now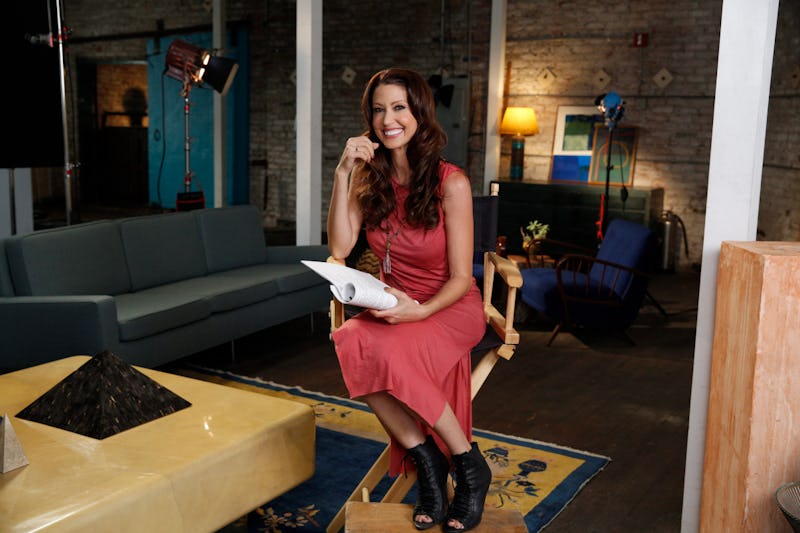 Cliff Lipson/CBS
When the first American version of Celebrity Big Brother debuts on Feb. 7, fans will be introduced to a group of celebs that will be stuck living in the same house together for a month. One of those celebrities is Shannon Elizabeth, whom you may not have seen in a while. what has Shannon Elizabeth been doing since American Pie? The actor who played Nadia has moved on with her life
While Elizabeth is most known for her appearances in the American Pie series, her acting career certainly extends beyond that. Since the American Pie movies, she has appeared in several films, namely, Scary Movie, as well as Jay and Silent Bob Strike Back. More recently, she has appeared in the TV movies Catch a Christmas Star and In the Dark. She's also appeared in a couple of tv series, including That '70s Show and Cuts. And, Big Brother will not even be her first reality tv appearance. Back in 2008, she appeared on Dancing with the Stars.
All that acting experience she has had in these various shows and films isn't just padding her bank account, though. In a video posted on Big Brother's Facebook page, she said she thinks that her acting experience may just be the difference that could earn her the win this season. "I'm going to be playing a role in there. I'm going to be acting," she said. "I'm going to be creating a character within the house, and then in the Diary Room, I'll be explaining to you what I'm really doing. So, that way I can manipulate situations and make the game flow to be in my favor."
Her acting ability may not be the only thing that will give Elizabeth an edge up over the other houseguests. Something not everyone knows about her is that she's a well-respected poker player. In fact, she has won thousands of dollars in winnings, including placing third in the 2007 Special NBC National Heads-Up Poker Championship. Along with nearly winning the whole thing, she earned $125,000 in that tournament. That of course, means she knows how to bluff and come out on top even if she didn't have the cards stacked in her favor.
One last advantage Elizabeth may have over the rest of the house is that she's an avid fan of Big Brother. In an interview with Entertainment Tonight, she said that her decision to come on the show had a lot to do with it being her favorite show. She's a super-fan and revealed that she has already got a plan in place to win. "If you look at the winners, traditionally, it's not the big strong guy that wins," she said. "It's somebody who's got good social game, it's somebody who's good with their mind and they have good memory, and they're decent at competitions. It's good to have a mixture." She added that although she wants to be successful, her plan early on is to lay low and not put a target on her own back. Targets, traditionally seem to align themselves in a showmance or strive to win challenges, like Head of Household (HOH) early on. These are not things that fans can expect from Elizabeth.
But, even if she doesn't end up winning, Elizabeth will have a project to go home to after leaving the Big Brother house… although, her home is halfway around the world. She moved to South Africa in 2016 to work full time on her charity: Animal Avengers, according to its website. The charity, based in South Africa, works in conjunction with other charities such as the Rhino Pride Foundation and the Pilanesberg Wildlife Trust, among others to work to save animals.
With so many different contestants on the first American Celebrity Big Brother, it's hard to guess who may come out on top. Elizabeth is certainly one to watch for, though. It seems like her various experiences since American Pie have uniquely set her up to win. She just may be able to act, bluff, strategize, and empathize her way to become the first ever US Celebrity Big Brother winner.