What Is A Digital Carbon Footprint?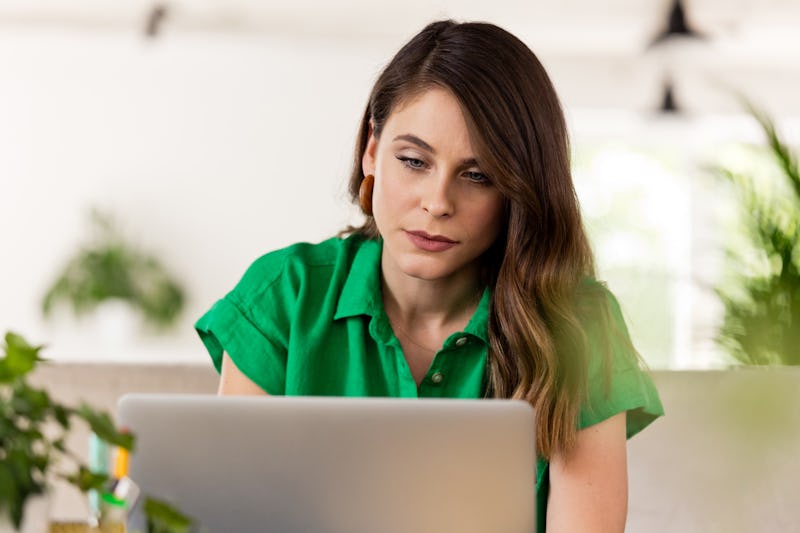 izusek/E+/Getty Images
Firing off an email, replying to a text, liking an Instagram picture... these aren't actions we usually associate with environmental damage, but in actual fact, they each have a significant impact. So, what is a digital carbon footprint? And are our technological habits really making things worse for the planet? Well unfortunately, it looks that way.
When we think of helping the environment, turning off the light and unplugging our electrical outlets spring to mind long before the idea of logging out of Facebook — but it's also our increased use of digital technology, powered by the use of data centers, which may be contributing to global greenhouse emissions. And of course, using our smartphones, laptops and tablets more frequently means data centers are pushing out around two percent of global greenhouse emissions. (This is nearly the same rate as air travel, astonishingly enough.)
There's a perception that digital tools are "lighter" than items which leave a paper trail, but it's simply not true; although we may think of information clouds as being "invisible," uploading files to them requires there to be actual storage centers, which in turn require carbon to keep going. However, with many people in leadership permissions denying that climate change is a very real, very pressing issue, it seems we're going to have to take measures into our own hands to help reduce our own digital carbon footprints. (It doesn't bode well, for example, that under Trump's administration, the page about climate change has been completely removed from the White House website.)
So you know where to start, here's a breakdown of how our some of our most common online behaviors stack up. It might help you figure out where you can cut down; when it comes to reducing our carbon footprint, every little bit helps — whether it's online or off.