A24's Mystery Movie Looks Intense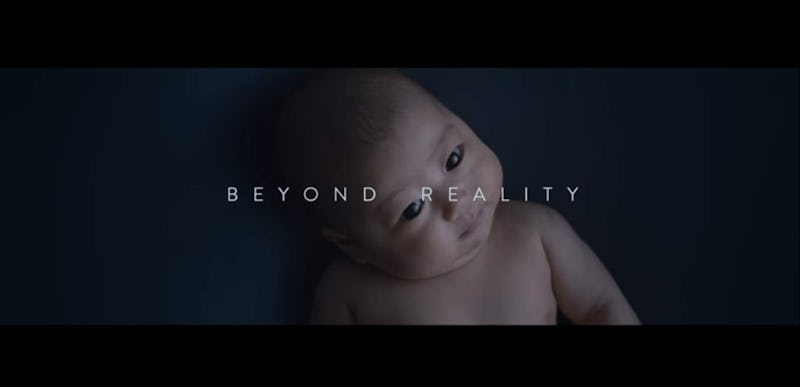 A24
A24 is the production company behind heart-wrenching and award-worthy Sundance films such as Moonlight, Room, and American Honey, and has managed to evoke a sense of wonder in every last one of its jaw-dropping films. Now, based on a new mysterious "Unititled" teaser the company released Jan. 11, it seems A24 will be pulling heartstrings again in a new film. The teaser is only about a minute long, but manages to convey a lot of emotion — and raise a lot of questions. But what is A24's mystery movie? According to Film Stage, the "Untitled" trailer is for a Sundance-bound short film called Toru. The publication reported that photos from the set of Toru which are featured in the New England publication Wicked Local match footage in the trailer. So now the mystery is over, but the anticipation for this short is at a high.
In A24's teaser trailer, an Asian couple in a highly futuristic world seems to be feeling suffering while a young Caucasian child embraces suburban life. Then, the screen shows mysterious text phrases, such as, "beyond reality," "realize feeling," "feel bare," and "bear witness." There seems to be some heavy themes going on here and the suspense of not knowing more is frustrating.
The eerie trailer with a pounding score is just a taste of the 14-minute short which comes from directors Jonathan Minard and Scott Rashap. The Sundance description of the Japanese language film with English subtitles simply says, "An infant's life is transformed by a new technology." However Wicked Local gives a little more intel with news that Toru follows a Japanese baby boy of the same name who was born with a fatal condition. Since Toru will not live long, his parents sign him up for a trial virtual reality experiment that simulates an entire life in just a few days. The short shows Toru's experience as Todd, a boy coming of age in the New England suburbs.
That's a lot of heavy content for one short. Somebody get these guys a feature film, stat, so we can truly bask in the emotional depth! Hopefully, this mysterious short does well at Sundance, which runs from Jan. 19 until 29, so it can be snatched up for a wider audience or even made into a feature. Only time will tell what could be next for Toru.