The CDC Confirmed 62 Cases Of A Rare, Polio-Like Illness That Mainly Affects Kids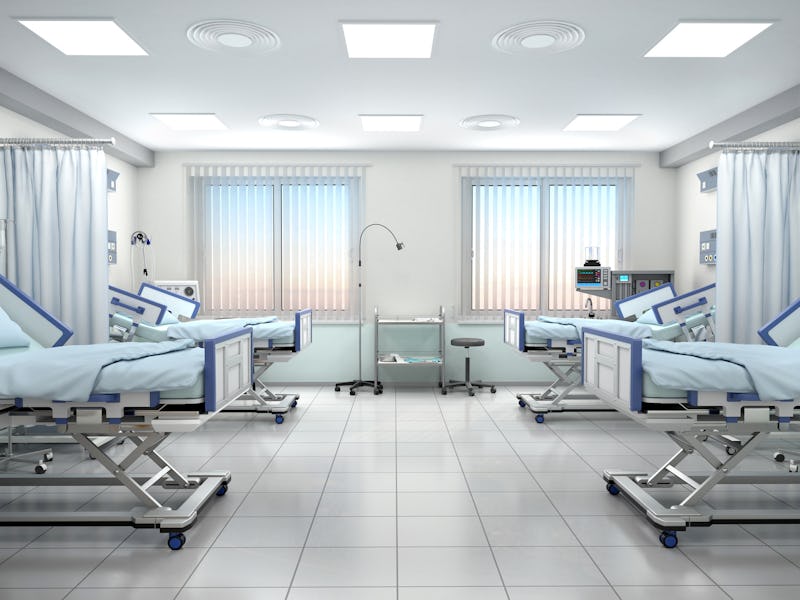 sveta/Fotolia
A rare, polio-like illness that can cause paralysis has been reported in 22 U.S. states. The CDC has confirmed 62 cases of acute flaccid myelitis, and an additional 65 children are also possibly affected. Per the transcript of a recent telebriefing, CDC officials say that acute flaccid myelitis (AFM) is a rare but serious illness that affects the nervous system. "It specifically affects the area of the spinal cord called gray matter and causes muscles and reflexes to become weak," Dr. Nancy Messonnier, director of the CDC's National Center for Immunization and Respiratory Illnesses said. Messonnier encouraged parents to "seek medical care right away if you or your child develops sudden weakness or loss of muscle tone in arms and legs."
CBS News reports that AFM can cause paralysis, and is characterized by a sudden onset of weakness in the limbs, and also a loss of muscle tone and reflexes. CBS said that, according to the CDC, none of the children infected with AFM have the polio virus — which was eliminated in the U.S. via the polio vaccine — though the symptoms look similar. CNN writes that the average age of all AFM patients in just four years old, while over 90 percent of all cases confirmed so far have occurred in children age 18 and younger. While AFM is a debilitating illness, no deaths have been reported this year. One AFM-related death was reported in 2017, however, according to CNN.
The Washington Post notes that the sudden rise in AFM cases is puzzling to public health officials. Parents are urged to see their doctor right away for medical care if their child or family member develops symptoms, and also so that physicians can report cases to the CDC as quickly as possible. The "CDC has been actively investigating AFM, testing specimens and monitoring [the] disease since 2014 when we first saw an increase in cases. The number of cases reported in this time period in 2018 is similar to what was reported in the fall of 2014 and 2016," Dr. Messonnier said at the CDC press briefing. CBS News notes that despite the uptick in recent cases, AFM is a very rare illness, and affects less than one in a million people in the U.S. each year.
CBS also writes that health officials don't know what causes AFM, but upticks seem to peak around late summer and fall. A number of viral illnesses may contribute to the development of AFM, including adenoviruses, enteroviruses, and West Nile virus, though none have been linked to the West Nile virus this year, notes CBS.
"This is truly a mystery disease," Dr. Messonnier told CBS. "We actually don't know what is causing this increase. For some of the previous cases we've identified one pathogen or another, but we have no unifying diagnosis."
The CDC is also investigating who might be more at risk of AFM infection, and also what the long-term impact of the illness might be. Some AFM patients make a full recovery, while others experience ongoing muscle weakness. There is no targeted treatment in effect for AFM yet, but doctors may prescribe physical or occupational therapy to help strengthen arms and legs, CBS further reports.
For now, parents are urged to be aware of AFM symptoms, seek medical attention right away of they notice any symptoms in their children, and aim to prevent the virus as much as possible via frequent hand washing, staying current with immunizations, and avoiding mosquito bites as much as possible.