Amazon Is Testing An Alexa Smart Home & It Will Even Order Groceries For You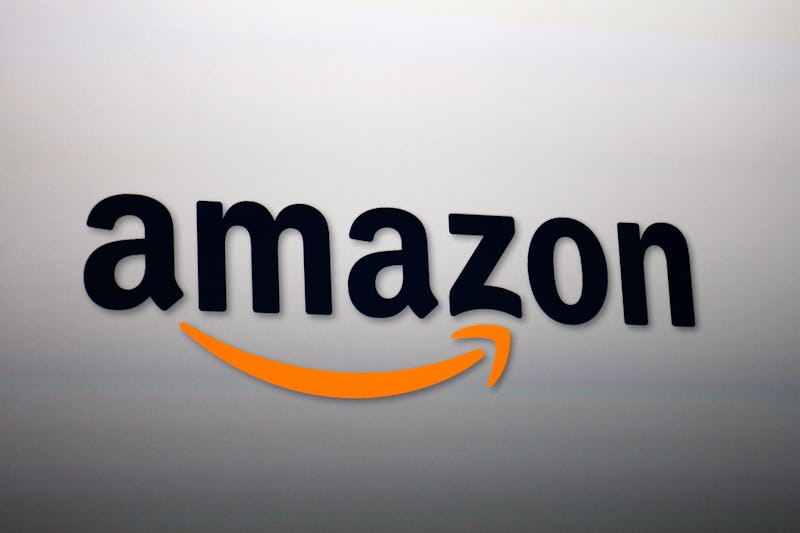 David McNew/Getty Images News/Getty Images
In 1999, the Disney Channel released their original movie Smart House, and gave kids everywhere a set of expectations for what their homes could be that were — at the time, at least — entirely unrealistic. Sure, the high-tech dream home kind of wreaked havoc on the family's life near the end of the movie, but things were going pretty well for a while. In the meantime, the automated chores and on-demand food seemed like the coolest thing ever to us nineties kids. Dreams do come true, because a tech giant has announced its own real life Smart House. What is Amazon's Alexa Smart Home? It's not a perfect copy of the 1999 Disney Channel imagining, sure, but I have a feeling you're still going to be pretty psyched about it.
On May 9, Reuters reported a new and exciting announcement from Amazon: a forthcoming rollout of model smart homes that people will be able to experience in 15 cities across the United States. According to Reuters, the massive online retail company has partnered up with home construction company Lennar Corp in order to execute these projects, which they've dubbed "Amazon Experience Centers." Amazon has installed their Alexa technology throughout 15 Lennar-constructed homes throughout the U.S. in hopes of achieving the Smart House effect.
The Amazon Experience Centers are far from the move-in ready "computer houses" — fully equipped with a virtual concierge to handle all your heart's desires — that you may have dreamed of as a kid, but they might provide a window into what life could look like as families everywhere increasingly outsource manual home functions to technologies like the ones already marketed by Amazon. Per Reuters, the 15 model homes will give curious consumers a chance to explore features like voice-activated light dimmers and ordering (Need more soap? Groceries? Ask Alexa!), as well as more efficient appliances and integrated gadgets.
Without physical models that show off the potential future of smarter houses, "you fundamentally are left to imagine what an integrated home would look like," general manager of Amazon Services Nish Lathia tells Reuters. The Experience Centers are "intended to educate and inspire. On the secondary benefit, yes, if it drives sales, we're not complaining," he adds.
USA Today further describes one model home in Vallejo, CA: a 3,600 square foot space equipped with an Echo Show (an Alexa-enabled speaker with a built-in screen), an Echo Dot (a smaller, audio-only speaker), and a large TV linked to Amazon Fire TV. The home's Alexa smart assistant system is further connected to other appliances throughout the house, including a thermostat, doorbell, sprinkler, vacuuming robot, and more. Put together, these integrated features would enable potential homeowners to control many of their house's functions simply by calling for Alexa. Pretty cool, right?
The partnership between Amazon and Lennar — which happens to be the largest home builder in the country, per USA Today — doesn't stop there. As part of the announcement of the model home rollout, Lennar also confirmed that built-in WiFi, smart locks, doorbells, thermostats, and lights will be included as standard features in all of their new builds going forward... at no additional cost. These bells and whistles will all be controlled by — who else? — Alexa, according to USA Today. Getting Lennar buyers more familiar with some of the cool technology demonstrated in the Experience Centers will doubtless get us that much closer to a future where full-on smart homes are the norm.
The tech industry seems fairly confident that shades of Smart House are sure to be part of our lives going forward. According to the Reuters reporting, market research firm ReportLinker predicts that the global smart home market will reach $107.4 billion by 2023.
The future really is here, everyone.