Former 'Bachelor' Ben Flajnik Has A Seriously Normal Job These Days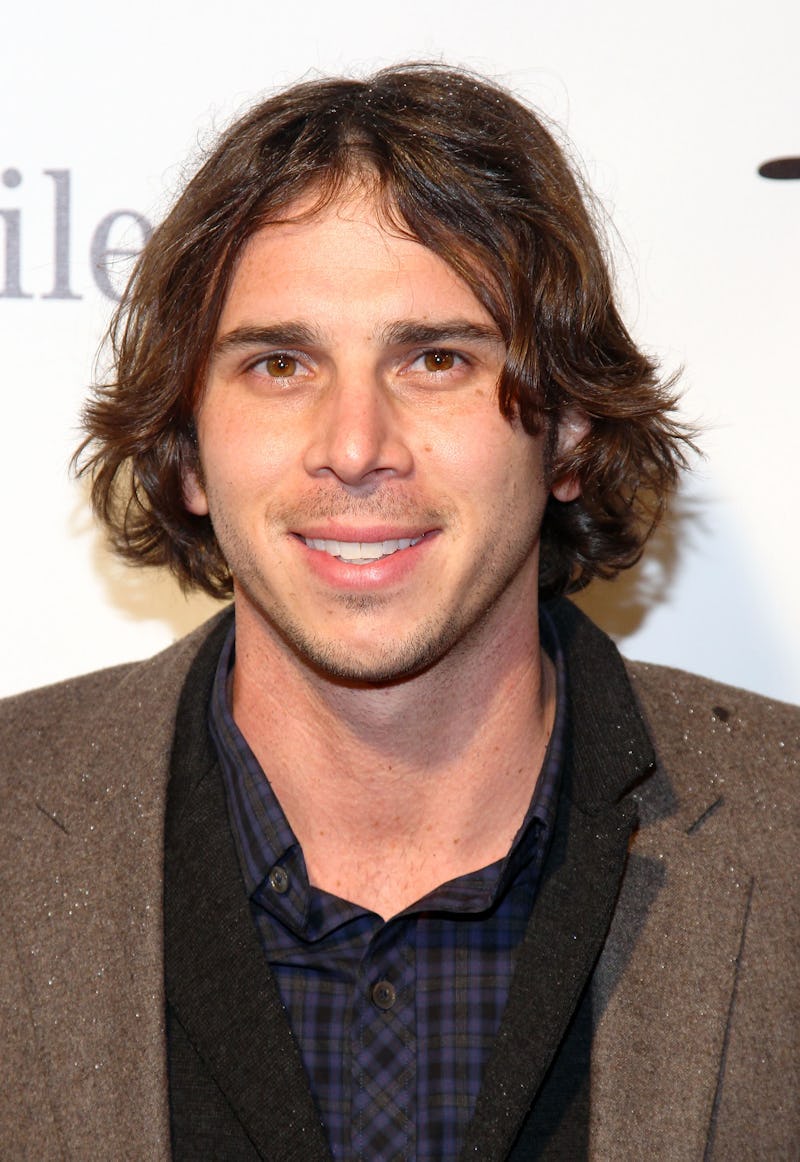 Neilson Barnard/Getty Images Entertainment/Getty Images
In case you forgot, there was another Bachelor Ben before Ben Higgins took over the reins in Season 20 of the show. Ben Flajnik was the OG Ben during the 16th season of The Bachelor back in 2011. What has Ben Flajnik been up to following his stint as The Bachelor? He has a very different job than staring on reality TV these days.
Before Flajnik became The Bachelor, he originally appeared as a contestant on Ashley Hebert's season of The Bachelorette. He was the runner-up on her season, where he heartbreakingly proposed to Hebert before she rejected him in favor of J.P. Rosenbaum (her now-husband). But, he go to turn things back around for his love life as he took over as the star on The Bachelor.
During his time in the titular role, he fell in love with Courtney Robertson, who was what many called the "villain" of the season. They eventually ended up engaged in the finale of the show. Although, they seemingly broke up right after the show aired, but got back together shortly after.... only to break up again for good in October 2012.
After all of the drama surrounding The Bachelor and his relationship with Robertson, it seems like Flajnik's put the whole reality TV life behind him. Here's everything you need to know about what he's been up to post-Bachelor.
He Entered A Relationship That Didn't Start On TV
Flajnik really did put dating on TV behind him. He met his (now former) girlfriend, Stephanie Winn, in a totally normal and relatable way: on Tinder! He spoke to the Bachelor podcast Here To Make Friends in 2015 and said, "I found [love] on a dating app ... Swipe right, swipe right." He also said that he was living a "nice, normal life" with his girlfriend and dog in San Francisco.
But, on a recent podcast with Reality Steve from July 2017, Flajnik shared that, unfortunately, he and his girlfriend had split up. He said, "I'm just newly out of a relationship again. So, I'm single yet again my man."
He Was Romantically Linked To Kris Jenner & Jennifer Love Hewitt
You heard that right. Wildly enough, Flajnik was romantically linked to Jennifer Love Hewitt and Kardashian matriarch Kris Jenner.
Apparently, following his time on The Bachelorette and before he was The Bachelor, Flajnik and Hewitt hung out a few times. He told Reality Steve, "We chatted. We went on a couple dates." The relationship wasn't anything serious, especially seeing as though he was set to be on the reality show soon.
Following his time on The Bachelor, he was rumored to be seeing Jenner. However, this one was just too good to be true. Jenner appeared on Bachelor Live in 2016, an after-show for the reality series, and confirmed that nothing romantic was going on with the two of them. She did say they were good friends, though.
While the Jenner relationship was just a rumor, isn't it hilarious to imagine Flajnik as the stepfather to Kim, Kylie, and the rest of the Kardashian-Jenner fam?
He Works At Yelp
Flajnik recounted on Reality Steve's podcast that, after nearly a decade of entrepreneurial work, he has a "real" job. And you've definitely heard of the company; he works at Yelp. In an Instagram post, which celebrated his one-year anniversary at the company, he said that he's a San Francisco community manager and that "Taking this job is the best decision I've made in years". It's awesome to see him thriving in an occupation that he's truly enjoying.
Looks like things are going swimmingly for Flajnik post-Bachelor. And now that he's single once again, could there be a little Paradise in his future? Bachelor Nation would probably be down for it!